Steel Products Prices North America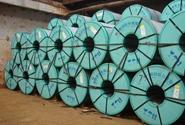 Other Metallic Coated Import Analysis 2009-YTD
Written by John Packard
April 26, 2017
---
Galvalume imports through the first three months 2017 total 292,843 net tons. If this pace continues throughout the calendar year imports of "other metallic" products (with the majority being Galvalume) could exceed 1.1 million tons despite the antidumping and countervailing duty suits.
As you can see by the table below, there has been steady growth in the number of AZ tons being exported to the United States. Since 2013 imports have been at one million net tons a year. The affirmative AD/CVD results in 2016 from the 2015 filing (CORE) has had no impact on tonnage.
The one country that is out of the mix is China and the new kid on the block is Vietnam. Brazil returned to the U.S. market in 2015.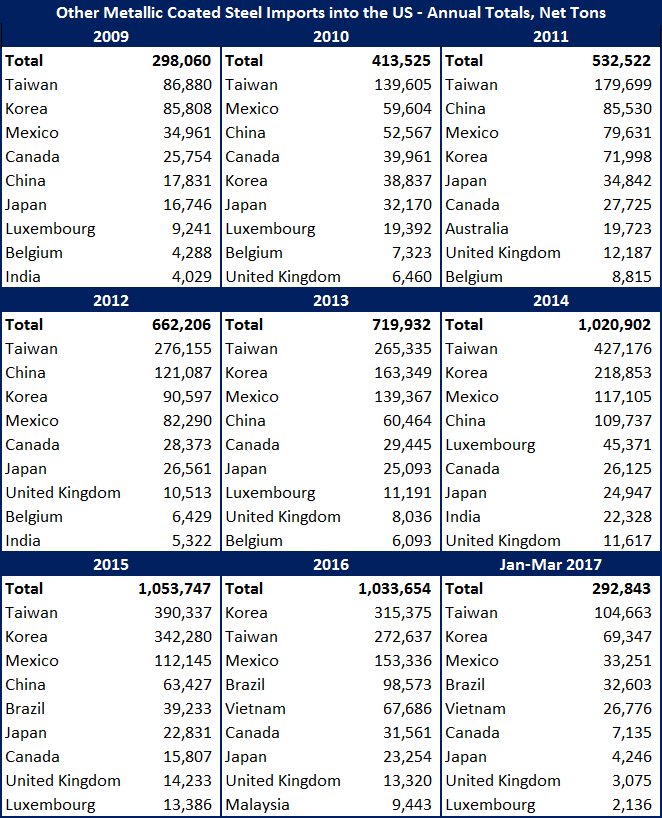 The real story with Galvalume is the fact that the market is not that large so 1 million tons of imports make up around 50 percent of the total market.
At the same time, Steel Dynamics has invested a large sum of money on new Galvalume coating facilities at both the Indiana and Mississippi operations.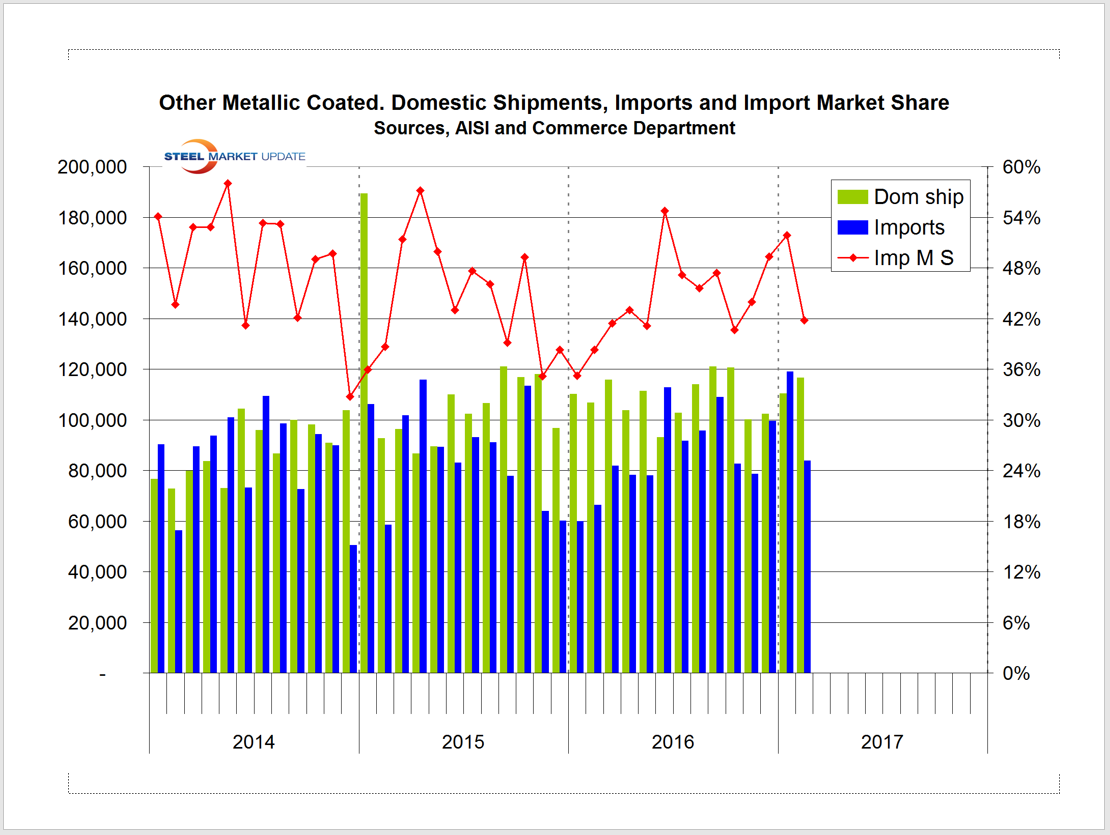 Latest in Steel Products Prices North America