Steel Mills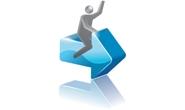 Olympic Steel Riding on Optimism
Written by Sandy Williams
April 28, 2017
---
Olympic Steel reported a very positive first quarter. Higher shipment volume and pricing resulted in a 30 percent increase in net sales to $334.9 million resulting in net income of $7.7 million. Sales and margins increased in all three segments of Olympic Steel due to increased demand and higher pricing.
Carbon flat products turned in the highest jump in revenue with a 34 percent increase year-over-year to $270 million. Carbon flat products sold totaled 303,000 tons, an increase of 14 percent year-over-year. Specialty metals sales were up 26 percent y/y and pipe and tube sales were up 17 percent.
Olympic Steel is optimistic that end market demand will remain strong into second quarter. Low inventories in the supply channel will also allow the company to take advantage of increases in the spot market.
Chairman and CEO Michael Siegal applauded the administration's actions on taxes, regulations, trade and the Section 232 investigation. All of these, said Siegal, affect the growth of Olympic's customers as well as its own internal growth.
President David Wolfort commented that Olympic saw a change in customer attitude with the change in administration. "Customers were fatigued with having a negative bias and they have a positive bias today and we see great growth going forward," said Wolfort.
When asked to pick what fiscal policy customers need to see for demand and optimism to continue, CFO Rick Marabito said taxes.
"Well each one of us might have a different answer on that one I would say tax policy," said Marabito. "I think when you look backwards in the past the uncertainty of tax policy under the Obama regime it basically retarded capital investment." He added that people want a tax policy that is "either stable or better."
Don McNeely, president and COO – Chicago Tube & Iron, said for the pipe and tube segment there is a need for regulatory mitigation. "At the end of the year the data point is the nation gains jobs and loses jobs. This is typically a net gain of 3 million jobs. About a 100% of those were employers with 500 employees or less and this regulatory compliance burden on them is about 30% more for owners than a large company because, of course, they don't have departments to facilitate this. So I think the milepost is going to be some mitigation and regulatory obligation."
Siegal was asked to comment during the earnings call on the balance of imports versus U.S. domestic supply.
"There is great uncertainty about where we're going to be two and three years out relative to the current administration and different signals that we're getting around the 232, both in steel and now aluminum, and maybe it'll dovetail into some components as it relates to the consideration of national security desires. And obviously we're always concerned when you restrict imports of steel that, in fact, steel products then come in finished form to reach to the consumer. So what I would tell you is, and since you've said, it's philosophical as opposed to reality. This market is underserved by production in a general sense. We need a certain amount of imports to feed the market."
Siegal added, "We're all for free and fair trade. And therefore we would say that when unfair trade is considered we want the fullest extent of our laws to actually be enforced to those who choose to violate fair trade."

Latest in Steel Mills