SMU Data and Models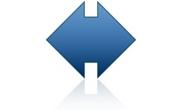 SMU Price Momentum Still at Neutral (why?)
Written by John Packard
April 30, 2017
---
For a number of weeks now (?) Steel Market Update has had our Price Momentum Indicator pointing toward Neutral as opposed to Higher or Lower. Over the past couple of weeks flat rolled prices have been coming off their highs and yet SMU continues to keep our Price Momentum Indicator at Neutral.
What gives? Why haven't we adjusted our Indicator to reflect the slippage that we are reporting in our Price Index?
From our perspective, there are too many loose, moving parts and the direction is not as clear cut as some would have us believe.
We are looking at a tight supply market that may very well get even tighter in the coming weeks and months if the Trump Administration has anything to do with it. US Steel Granite City hot end is still down, they have not re-started work on the EAF they were going to build in Birmingham and now they have admitted they have to make up on maintenance that was put off due to poor prices and margins. We understand their B2 furnace at Great Lakes will be going down for maintenance in the middle of May for 3-4 weeks. At the same time, AK Steel has their blast furnace at Ashland on idle.
Steel buyers are well aware of the antidumping (AD) and countervailing duties (CVD) that have been placed on hot rolled, cold rolled, CORE (coated products) and cut-to-length plate.
We have a circumvention complaint against Vietnam/China and a Section 337 complaint against China. We expect to see some early decisions on these complaints in the not so distant future.
Now we are adding an investigation of all foreign steel imports under the Section 232 "national security" statutes. When you see special language that calls for the Secretary of Commerce (Wilbur Ross) to examine, "…the importation of goods in terms of their quantities, availabilities, character, and use of those affected such industries and the capacity of the United States to meet national security requirements." Another issue to be investigation is, "…the impact of foreign competition on the economic welfare of individual domestic industries. These things may result in, "…substantial unemployment, decrease in revenues of government, loss of skills or investment, or other serious effects resulting from the displacement of any domestic products by excessive imports."
SMU is concerned that too few manufacturing and steel distribution companies are looking at the whole picture and what is being used to determine what is "harm" and what is "national security." This is an ongoing investigation that may well be completed well in advance of the maximum 270 days.
We did hear from a steel buyer last week who shared the following note with SMU from a trading company with whom he was looking for a price quote: "We'd like to offer, but our Supreme Commander is not so keen on our supplying low priced steel to the U.S. market. We need to wait and see how the cards fall – we will keep you advised."
We are hearing some mills are more anxious than others to fill their books as we move into summer lead times (June, July, August). The mills that SMU has spoken with appear to be confident in their book of business.
One of the mills told SMU earlier last week, "…Still getting orders at same prices. My expectation is for [a] decrease BUT if people are buying I am not going to hurry and cut anything…."
Now, early indications are for scrap prices to trend sideways (+/- $10) for the month of May. The dealers are pointing out that the sheet mills are very busy and flows may not be as strong as what normally comes into the yards in April. So, if scrap prices remain somewhat range bound or, happen to move higher that is a good sign for firm steel prices. If scrap drops by more than $20 per gross ton then that is a bad sign for steel prices.
So, from Steel Market Update's perspective, not wanting to be responsible for "pushing" the market in one direction or the other, we are waiting for more signs of strength or weakness. Until then, we continue to hold our SMU Price Momentum Indicator at Neutral.

Latest in SMU Data and Models