Service Centers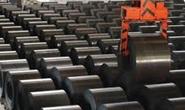 AM Castle Announces Q1 Results and Restructuring Update
Written by Sandy Williams
May 16, 2017
---
AM Castle, a distributor of specialty metal and supply chain solutions, reported net sales in Q1 2017 of $136 million, a decrease of $28 million or 17 percent compared to Q1 2016 net sales of $164 million, which included the $27 million sale of inventory of the Houston and Edmonton locations.
Tons sold per day increased 5.7 percent compared to the same period last year. And excluding the tons sold from the Houston and Edmonton locations in the first quarter 2016, tons sold per day increased 10.6 percent, offsetting the positive impact of the increase in volumes as a 5.1 percent decrease in average selling prices as well as an unfavourable change in product mix.
The company also had strong sequential growth as net sales in Q1 2017 increased by $22 million or 19.5 percent when compared to Q4 2016. And tons sold per day in Q1 2017 increased approximately 21 percent compared to the seasonally lower volumes in Q4 2016.
Gross material margin in Q1 2017 was 25.7 percent compared to 18.4 percent in Q1 2016 and 14.3 percent in Q4 2016. The gross material margin in Q1 2016 was negatively impacted by the $27.1 million sale of inventory at the Houston and Edmonton locations as well as $0.5 million noncash inventory charge relating to the restructuring activities.
President and CEO Steve Scheinkman commented, "We are pleased to report A.M. Castle achieved positive Adjusted EBITDA from continuing operations during the first quarter, for the first time in over three years. As expected, our gross material margin ended the quarter at 25.7%, which is also one of the highest results in several periods. We believe the positive financial results demonstrate the potential for A.M. Castle, and our financial restructuring plan that was announced on April 7, 2017, including the next steps we are announcing today, will only help to solidify that potential, resulting in an improved balance sheet that will allow the Company to properly invest more in our business and our people. In furtherance of these developments, our first-lien lending group recently demonstrated their belief in the Castle business by accelerating our access to the remaining $12.5 million of liquidity under our existing credit facilities."
"Consistent with the timing outlined in our April 7, 2017 announcement, today the Company commenced solicitation of votes on a proposed Prepackaged Joint Chapter 11 Plan of Reorganization," said Scheinkman. He added, "The Plan contemplates that the Company will continue to operate in the ordinary course of its business, including timely shipments to customers and payments to vendors within terms. The Company has also entered into new employment agreements with key executives whose leadership has resulted in the Company's recent improved operating results and who are committed to completing the restructuring this summer and driving the Company's future growth, providing further stability to our now improving business."
(Source: AM Castle press release)

Latest in Service Centers