Steel Mills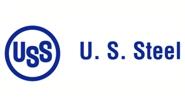 U.S. Steel Reports Big Profit in Q2
Written by Sandy Williams
July 26, 2017
---
U.S. Steel turned around a series of losses to achieve net earnings of $261 million in second-quarter 2017. The company is focused on revitalizing operations and said it will invest an estimated $1.3 billion in its flat rolled assets in 2017.
By 2020, U.S. Steel expects the revitalization program to increase hot rolled band production capability at Gary Works, Great Lakes Works and Mon Valley by 1 million tons from the current 2017 forecast of approximately 10 million tons.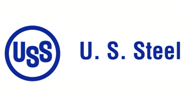 In third quarter, U.S. Steel will invest $1 million in the Mon Valley Works Hot Strip Mill Discharge Table, rolls and bearings. In fourth quarter, a maintenance outage for the #6 blast furnace at Gary Works is scheduled along with work on the Pickle Waste Liquor Line and Casters A Line Turret Bearing.
A renewed focus on mill operators is being promoted at U.S. Steel. "I firmly believe when you put focus on the people that are doing the real work, the people in our operations, that's when we succeed," said Burritt. Leaders need to spend more time on the shop floor, he added, "engaging with our people, helping them be successful, and giving them the money to spend to fix the assets. When we do that, we do well."
An electric arc furnace is definitely in the future for U.S. Steel Fairfield, said Burritt, and was discussed at a recent board meeting. "It's not a question of if, it's always been a question of when." U.S. Steel would like to see profitable numbers from its tubular business along with sustained improvement of rig counts before moving forward with the EAF.
Should the EAF be completed, it would be part of the Tubular segment operationally and be self-sufficient in supplying rounds to the Fairfield and Lorain seamless mills. U.S. Steel is also evaluating the flexibility of an EAF to produce slabs to sell to the Flat-Rolled segment at market prices.
Section 232 Commentary
The looming Section 232 decision is coloring everything from prices to inventory, and U.S. Steel firmly believes that strong action against imports will be taken by the administration. "You've got to have a strong U.S. steel for manufacturing for America. I think most people get that, and because of that we believe the right decision will be made at the appropriate time," said Burritt.
When asked during the earnings call what he would do if he was determining the Section 232 action, Burritt answered, "I would do exclusion—I'd give them the big punch to the gut."
"But, the reality is that it's going to be something that is comprehensive and broad based, that will meaningfully adjust the imports for a duration," he said. "I believe it should be a combination of quotas and tariffs, but we've got to have at least tariffs and it's got to be significant."
"People worry about a trade war. We are in a trade war, have been in it for decades, and now it's time we have to fix it. You don't fix it with a soft response. I think this administration understands that and at the appropriate time will take action. Meanwhile, we're focused on execution, we're focused on our operations, and that's where we're going to make our money."
Operational Results
U.S. Steel turned around its $180 million loss from first quarter to post $261 million in net earnings. Better performance from the Flat-Rolled segment, improved results from mining operations, and higher prices and volume in all segments resulted in a $300 million improvement in its segment results compared to the previous quarter.
The Tubular steel segment improved in second quarter with a net loss of $29 million compared to losses of $57 million in Q1. Higher substrate costs partially offset higher averaged realized prices and shipments, and operational efficiencies. U.S. Steel is currently operating seamless mills in Fairfield, Ala., and Lorain, Ohio.
Flat-Rolled shipments increased to 2.5 million tons from 2.4 million in the first quarter. Flat rolled capacity utilization was 77 percent and the overall utilization rate was 64 percent based on 17 million net tons of capacity. Average realized price per ton rose to $742 from $719 per ton in Q1.
Currently, steel lead times for hot rolled coil are 4.5 weeks, cold rolled steel 8 weeks, and coated products 7.5 weeks, the company said.
Outlook
Commenting on U.S. Steel's outlook for 2017, Burritt said, "We are seeing a more bullish sentiment in the markets served by our Flat-Rolled and European segments right now, as prices have been increasing and overall demand has been stable. Our Tubular segment continues to benefit from the operational and cost improvements we have made, as well as from stronger market conditions."
At current market levels, U.S. Steel expects net earnings for the year of $300 million. However, market conditions, including spot prices, raw material costs, customer demand, import volumes, supply chain inventories, rig counts and energy prices, are expected to change, and will be reflected in net earnings and EBITDA.

Latest in Steel Mills