Economy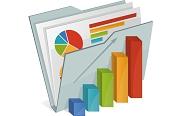 July 2017 At-a-Glance
Written by Tim Triplett
August 1, 2017
---
As a monthly average, prices on all flat rolled steel products recovered in July following a dip in June. The month of July ended with SMU's Price Momentum Indicator continuing to point higher as the market waits to see if and when the Trump administration will act on Section 232 trade measures that could further restrict steel imports. Meanwhile, earlier in the month, leading domestic mills announced $25 per ton price hikes on flat rolled products. President Trump has indicated he may put possible steel tariffs or quotas on the back burner while he turns his attention to other big issues, such as infrastructure and tax reform. If at any point it becomes clear the administration does not intend to act on Section 232, price momentum could shift downward as the flow of imports resumes.
The uncertainty in the marketplace appears to be having a negative effect on steel buyers' attitudes. SMU's Steel Buyers Sentiment Index has trended slightly downward since May, both as single data points and as a three-month moving average. Likewise, the Future Buyers Sentiment indicates that respondents to SMU's survey feel slightly less optimistic about their ability to be successful three to six months in the future.
On the raw material side, scrap prices were unchanged in July. Zinc jumped to $1.26 per pound from around $1.17 in May and June, adding to the upward momentum on galvanized prices.
Meanwhile, demand for OCTG products continues to gradually improve, as the oil and gas rig count rose to 953 in July, up from 935 in June and 897 in May. The outlook for the energy sector is difficult to project due to continual fluctuations in the price of crude oil.
The Institute for Supply Management's July PMI registered 56.3 percent, down 1.5 percentage points from June, but still pointing to growth in the U.S. manufacturing sector (any reading above 50 indicates expansion.) Comments from respondents to ISM's survey reflect expanding business conditions with new orders, production, employment, backlogs and exports all growing in July compared to the previous month.
MSCI reported inventories of carbon flat rolled products in May and June at less than 2.0 months. SMU's July survey shows flat roll at 2.29 months of supply, just slightly lower than May and June. Using the MSCI data, our Apparent Deficit for service center inventories in July was -525,000 tons. The disparity between MSCI and SMU data makes us question whether our Apparent Excess/Deficit model is completely accurate.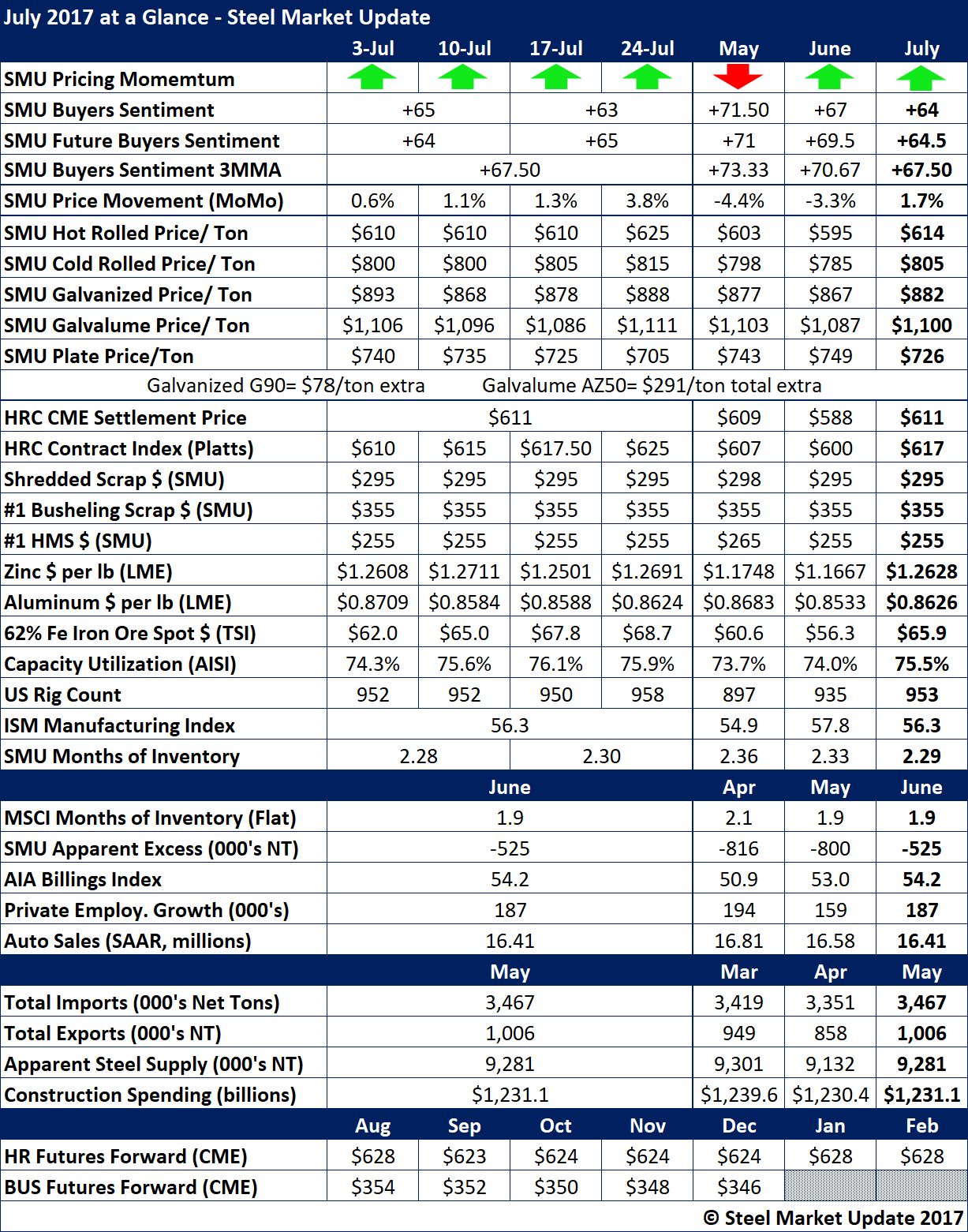 Latest in Economy