Steel Products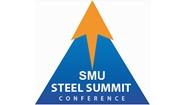 Pre-Summit Offers Value You Can Apply to the Market
Written by Tim Triplett
August 1, 2017
---
After a strong start to 2017, global steel prices have trended downward due to weaker demand and falling raw materials pricing. In the U.S., the impending Section 232 investigation has left the market in a state of uncertainty. All the more reason steel buyers should have a strategy for mitigating risk, says Ryan Huff, Associate Partner with the Applied Value Group in New York.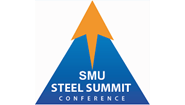 Huff will be a featured speaker during SMU Steel Summit Pre-Summit program at 3 p.m. on Monday, Aug. 28, in Salons E-H of the Atlanta Airport Marriott Gateway Hotel, adjacent to the Georgia International Convention Center. Assisting Huff will be David Feldstein of Flack Global Metals. The pair will provide real-world insights into risk mitigation strategies and how they can be used to develop business and protect customers.
Huff will walk attendees through a three-pronged strategy offering practical advice on contract management, hedging and gross margin alignment. He will discuss how risk should factor into in the purchasing of steel and what are some of the correct strategies for risk mitigation in a modern marketplace.  From isolating the market component, to obtaining the proper transparency in each steel buy, to viewing risk mitigation as a vehicle for margin management, Huff and Feldstein will share some best practices for effectively reducing volatility. 
"It's not just the price that matters, it's how it will affect your gross margin. You need alignment between your purchasing folks and your sales folks, then come up with a plan to tackle the level of risk you are comfortable with," Huff says.
The Applied Value led program will be the second "Pre-Summit" item on the agenda. Beginning at 2 PM, trade attorney Lewis Leibowitz and Daniel Pearson, trade specialist for the Cato Institute (and former ITC chairman) will discuss the various trade suits and remedies. We are providing the first "Pre-Summit" program as a way for our attendees to be fully informed prior to the main conference beginning on Tuesday morning.
You can still find out more information about the conference and there is still time to register to attend. Both can be done on our website: www.SteelMarketUpdate.com/events/steel-summit.

Latest in Steel Products