SMU Data and Models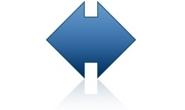 SMU Adjusts Price Momentum Indicator to Neutral
Written by John Packard
August 6, 2017
---
The lack of a committed market direction by service centers, coupled with strong imports and inventories that SMU believes are balanced to slightly bloated at the distributors, has prompted us to move our SMU Price Momentum Indicator to Neutral from Higher.
In an interesting development, twice as many manufacturing companies reported that flat rolled steel service centers were raising flat rolled steel spot prices (30 percent) as were lowering prices (15 percent). The remaining 55 percent saw spot prices as stable compared to the last time we queried two weeks ago.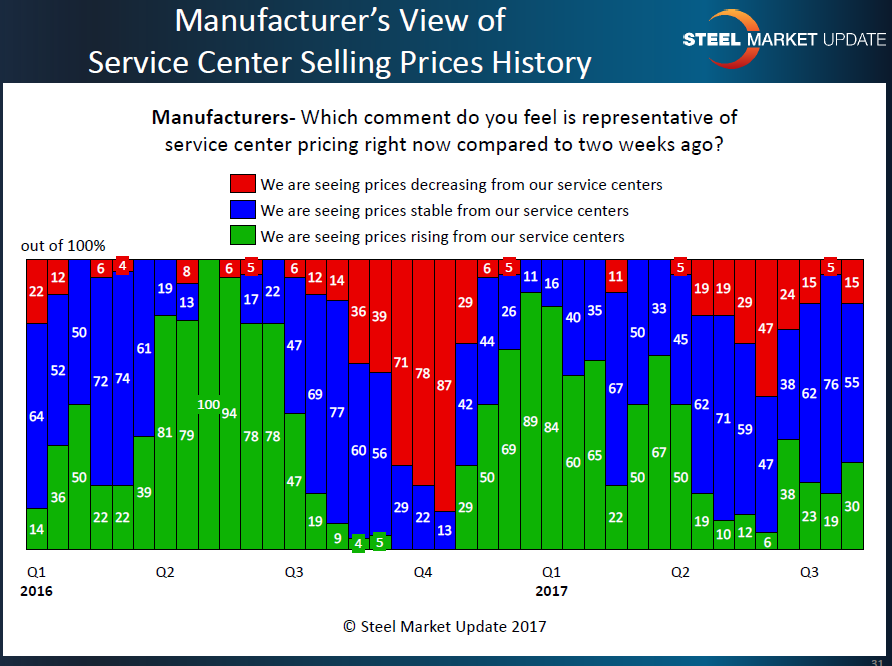 Among service centers themselves, however, the vast majority (75 percent) reported prices the same as two weeks earlier. Of the remaining 25 percent, 19 percent said their company was lowering spot prices and only 6 percent said prices were moving higher.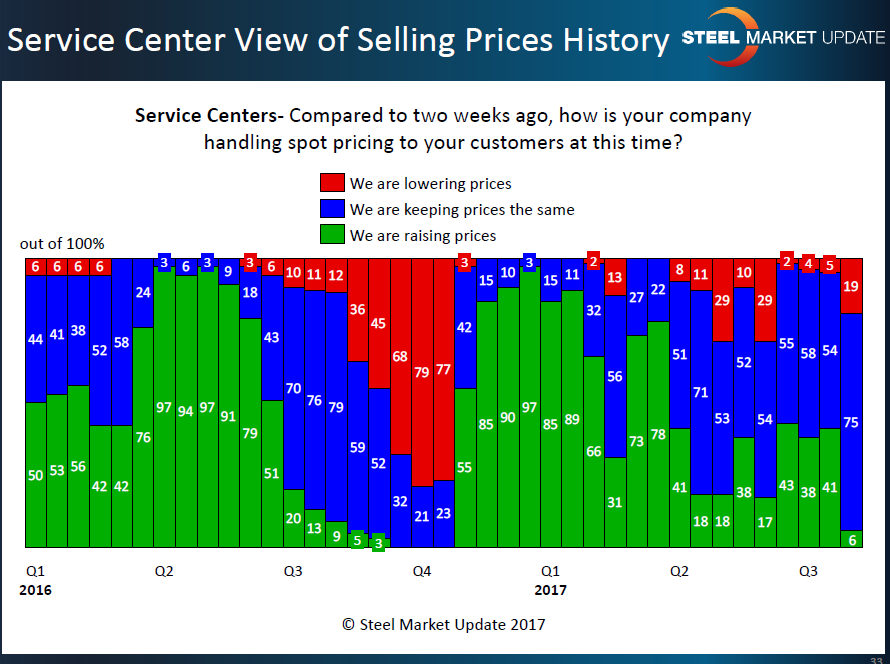 In looking at our service center spot pricing graphic, with the AK Steel price announcements reflected at the top of the graph, we are not seeing a strong price support base building. At the moment, the exact trend is not evident with steel prices being "flat" in the steel mill spot markets, large increases of foreign steel shipments and, based on our analysis, inventories that are balanced to slightly higher than normal, it does not appear service centers are positioned to support price increases out of the domestic mills right now.
A service center buyer told us late last week, "Material coming in right now from Asia and Brazil is on a level plane with mill pricing, so it's a slow month with buyers having an upper hand because of inventory. Producers should still have strength for contracts. Spot market will be down in the fourth quarter."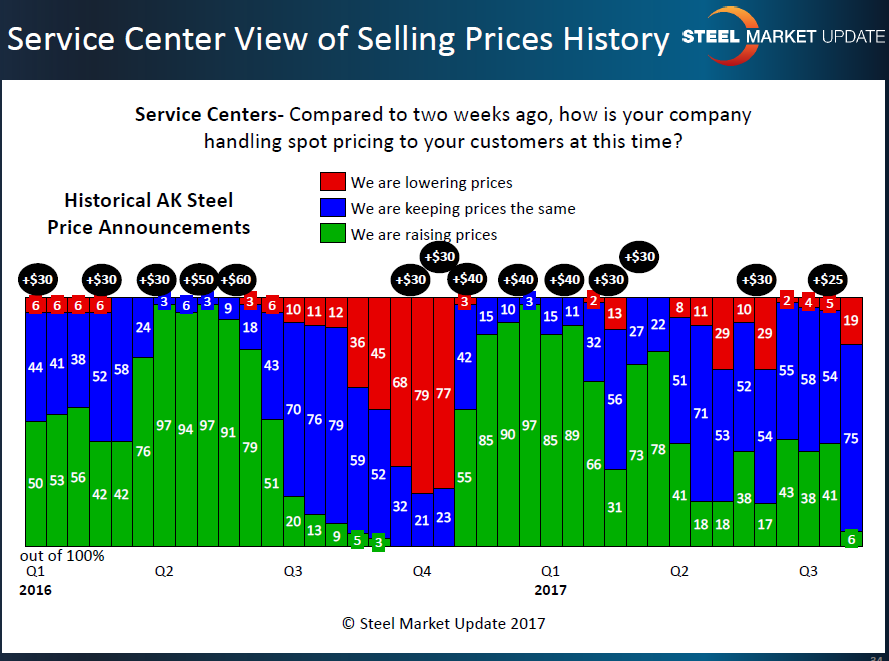 Steel Market Update has found, when looking at the past history of service center spot prices to their customers, that support for price increases occurs when the distributors reach a point of capitulation, which is what we saw in early 4th Quarter 2016. Increases are able to continue when the distributors support the higher price concept by taking their spot prices higher (see late 4th Quarter 2016 and early 1st Quarter 2017).
Since early 2nd quarter, the service center spot markets have been inconsistent, bouncing between supporting increases to dumping steel. It appears, based on the results of our analysis, that service centers are resisting paying more in the current market environment.
For this reason, Steel Market Update is taking our SMU Price Momentum Indicator from "Higher" to "Neutral."
We expect the flat rolled mills to potentially announce a new price increase ($20-$25 per ton) due to higher scrap prices, and we will have to wait and see if the steel mill spot numbers rise from where they are today. The last two increases totaling $55 per ton were only partially collected and managed to flatten out prices as steel buyers waited for Section 232 to be announced, which they thought would push prices higher. Now that Section 232 has been put on the back burner for a while, we appear poised to return to a more typical 3rd Quarter price trend of flat to downward mill spot pricing.

Latest in SMU Data and Models