Steel Products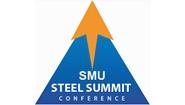 SMU Steel Summit Conference: Frequently Asked Questions
Written by John Packard
August 7, 2017
---
Steel Market Update (SMU) regularly receives questions from those who have already registered to attend our SMU Steel Summit Conference, as well as those who are contemplating attending (there is still time and space). In order to help both groups, here are some of the Frequently Asked Questions about our conference:
General Conference Questions
Q: When do I need to arrive in Atlanta?
A: The ATL airport is 10 minutes away by SkyTrain. Our conference begins on Monday, Aug. 28, at 2 PM ET in the Atlanta Airport Marriott Gateway Hotel. This is the first stop on the SkyTrain prior to going to the car rental station.
Q: What is the dress code?
A: Business casual. We recommend company logo golf shirts as networking is a big part of any SMU conference.
Q: Where is "the best place to be" on Monday and Tuesday evenings?
A: On Monday evening, meet at the lobby bar at the Atlanta Airport Marriott Gateway Hotel. You will receive drink coupons courtesy of Flack Global Metals when you pick up your credentials at the Marriott earlier in the day. On Tuesday, Heidtman Steel is hosting a cocktail/networking party for everyone at the conference in the Georgia International Convention Center – 4 PM until 5:30 PM. After dinner on Tuesday, meet at the Marriott lobby bar or at one of the other hotels next to the Marriott.
Q: What about dinner on Monday and Tuesday?
A: Our recommendation is to try some of the great restaurants in downtown and Midtown Atlanta. We recommend the following restaurants for consistency and great food: South City Kitchen, Lure, Ecco, Alma Cocina, Bones, and Chops, to name just a few.
Q: Will the conference center have free WiFi?
A: Yes, this year we will have free internet courtesy of Pacesetter.
Q: Is there room for me to bring my laptop, tablet or pad to write notes during the conference?
A: Yes, the room will be set "classroom" style with extra chairs in the back of the room for those who don't need to sit at a table.
Q: Where is a good place to arrange a meeting with another attendee?
A: There is not much "private space' in the conference center. The Marriott hotel is a three-minute walk, as are the SpringHill Suites and Renaissance Hotels.
Q: Will hedging and other buying strategies be covered during the conference?
A: Yes, Applied Value Group is conducting a 1.5 hour "Pre-Summit" program at the Marriott hotel on Monday from 3 PM to 4:30 PM.
Q: What is the other Pre-Summit program this year?
A: Trade attorney Lewis Leibowitz and Dan Pearson of the Cato Institute will help attendees understand the difference between a Section 232, 201, 301, 337, circumvention, as well as AD (antidumping) and CVD (countervailing duties) trade actions. They are on at 2 PM ET Monday at the Marriott hotel.
Q: Is it worth staying until the end of the conference?
A: Absolutely! We have Micheal Smerconish (CNN/Sirius XM/author/political commentator) who one of our attendees told SMU that he was worth the ticket all by himself. We also have three exceptional young people finishing the program and they will provide some actionable suggestions on how to hire, train, communicate and keep young people in manufacturing and the steel industries. The airport is 10 minutes away with no traffic. The conference will close at 3 PM. You can make a 4:30 PM flight or later…
SMU Events App
One of the most important items you should bring with you to the conference is your smart phone or iPad/tablet with the SMU Events App already downloaded on it. The App will be used during the conference to rate speakers, do real-time polling, agenda, speaker profiles, social media, and to identify and communicate with other attendees.
Q: I haven't downloaded my App and I need help.
A: Contact Brett@SteelMarketUpdate.com or 706-216-2140. There will also be an App Help Desk at the conference.
Q: Can I search the attendee list by company?
A: YES. If you go to the Attendee section of the App, at the top of the list of attendees (which are in alphabetical order) there is a search box. You can put in the name of a company and the attendees from that company will be listed below. You can also search by an individual's name.
Q: What else can I get from the App?
A: Attendee list, hotel information, agenda, speakers biographies, social media posts, speaker presentations (after the conference), pictures can be posted to the App, sponsor and exhibitor information, send and receive messages from conference attendees, rate speakers, participate in polls (real-time) and surveys.

Latest in Steel Products