Trade Cases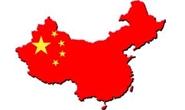 Two Chinese Mills Hit with Section 337 Sanctions
Written by Sandy Williams
August 13, 2017
---
Trade actions are moving ahead in the Section 337 case against Chinese steel producers. Sanctions have been placed on two of seven Chinese respondents by Administrative Law Judge Dee Lord for failure to produce documentation necessary to investigate transshipment charges brought by U.S. Steel.
On June 28, 2017, U.S. Steel filed a motion for sanctions against steel producers Shagang, WISCO, and Masteel for violation of Order No. 61 requiring documentation of production capacity. U.S. Steel claimed that the companies missed a May 31 deadline to provide production capacity information.
U.S. Steel requested the court make a factual finding that manufacturing capacity at the three mills constituted "threat of substantial injury" and order a sanction that would satisfy the burden of establishing such injury. U.S. Steel also requested monetary sanction in the form of attorney fees and court costs incurred as a result of the alleged violation of Order No. 61.
On July 10, the named companies filed an opposition motion.
Judge Lord granted the sanctions in respect to Shagang and WISCO, saying the parties should have been producing these documents much earlier in the investigation and, after issuance of Order No. 61, there was "no excuse for any further delay." In respect to Masteel, Lord found that the delay in submission of capacity information was "inadvertent and that, more importantly, the omission was promptly corrected." No sanctions were placed against Masteel.
U.S. Steel filed the Section 337 petition in April, 2016 in an effort to block all imports of carbon and alloy Chinese steel to the U.S. The petition also included a false designation of origin claim and a charge of price fixing. The antitrust claim of price fixing was dismissed by Lord and, following an oral argument in July, is awaiting a determination on whether the dismissal was justified. U.S. Steel withdrew its claim of trade secret theft in February.
The seven Chinese manufacturers targeted in the Section 337 petition are Baosteel Group, HeSteel Group, Masteel Group, Shougang Steel Group, Shagang Steel Group, WISCO Steel Group and Ansteel Group. U.S. Steel alleges that the respondents have circumvented U.S. trade actions by transshipment of steel products through Malaysia, Taiwan, Vietnam and Thailand. The group of seven have filed motions asking for a "summary determination" that no violations of Section 337 of the Tariff Act of 1930 occurred.

Latest in Trade Cases