Trade Cases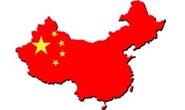 Commerce Puts Preliminary Duties on Tubing from China, India
Written by Sandy Williams
September 20, 2017
---
The U.S. Department of Commerce announced its affirmative preliminary determinations in the countervailing duty investigations of imports of cold-drawn mechanical tubing from China and India. Commerce determined exporters of cold-drawn mechanical tubing from China and India received countervailable subsidies of 33.31 to 35.69 percent, and 3.04 percent and 8.09 percent, respectively.
Commerce will instruct U.S. Customs and Border Protection to collect cash deposits from importers of cold-drawn mechanical tubing from China and India based on these preliminary rates. "The Trump administration will not sit back and watch as American companies and workers are harmed by unfair government subsidies," said Commerce Secretary Wilbur Ross. "The United States is committed to free, fair and reciprocal trade, and will continue to validate the information provided to us that brought us to this decision."
Cold-drawn mechanical tubing is a tubular product with a circular cross-sectional shape that has been cold-drawn or otherwise cold-finished in a manner that involves a change in the diameter, wall thickness, or both. The investigations cover cold-drawn mechanical tubing of carbon and alloy steel of circular cross-section, in actual diameters less than 331 mm. Such cold-drawn mechanical tubing can be produced from either welded or seamless carbon or alloy steel tubular products.
The petition for this case was filed April 19, 2017, by ArcelorMittal Tubular Products, Michigan Seamless Tube, LLC, PTC Alliance Corp., Webco Industries, Inc., and Zekelman Industries, Inc.
In 2016, imports of cold-drawn mechanical tubing from China were valued at $29.4 million, and from India at $25 million.
Final determinations by Commerce and the International Trade Commission are due in December: DOC on Dec. 4 and ITC on Dec. 26. If both final determinations are affirmative, countervailing duty orders will be issued Jan. 2, 2018.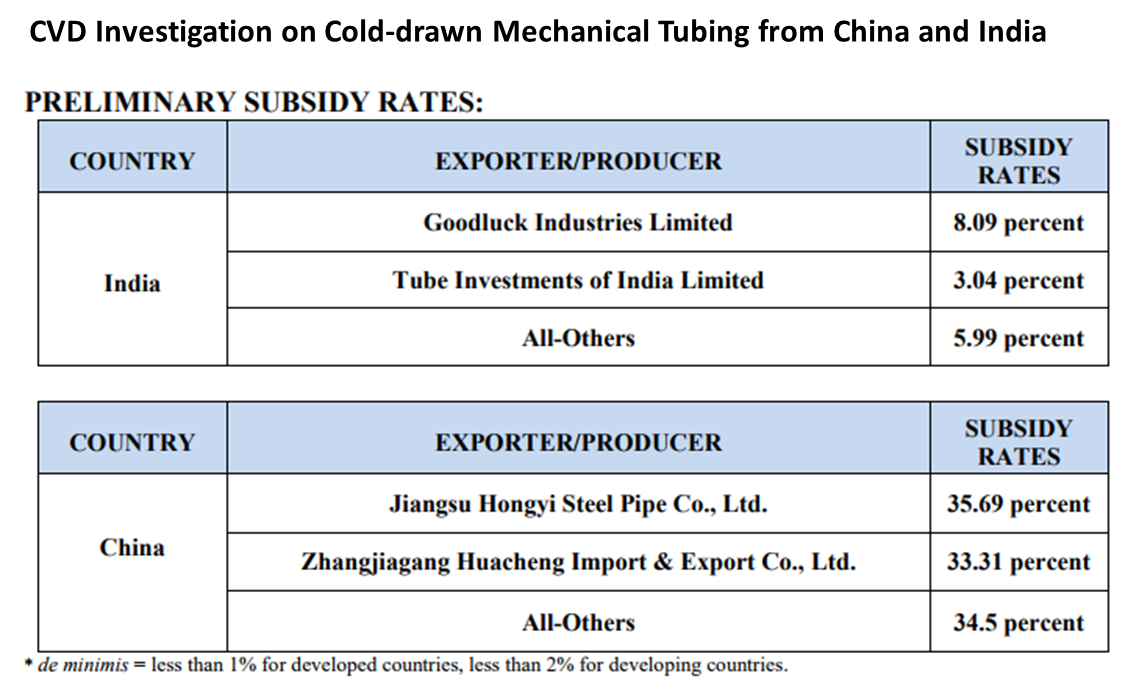 Latest in Trade Cases