Trade Cases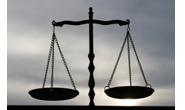 Judge Terminates Part of U.S. Steel's Section 337 Claim
Written by Sandy Williams
October 4, 2017
---
U.S. Steel's Section 337 petition took another blow this week when Administrative Law Judge Dee Lord terminated the trans-shipment claim that accused China of misrepresenting country of origin on steel imports.
Lord had dismissed the claim in January, citing lack of evidence by U.S. Steel to support its allegations. The claim was remanded to Lord by the International Trade Commission to review the circumstantial evidence that U.S. Steel provided, which the ITC decided was sufficient enough to warrant another review.
In August, the Chinese steel producers targeted in the case all filed motions requesting a "summary determination," arguing there was no evidence of false designation of origin.
Lord's Oct. 2 decision granting summary judgment cancels the scheduled Oct. 16 trial and excuses the respondents from any trade remedies. The decision can be appealed by U.S. Steel, which would send the claim back to the ITC to be upheld or reversed. If it is upheld by the ITC, U.S. Steel has the option to appeal to the federal circuit court.
The original 337 petition included three claims—false designation of origin, anti-trust (price-fixing), and theft of trade secrets. Only the anti-trust claim remains to be resolved after the trade secrets complaint was withdrawn by U.S. Steel in February. Lord dismissed the antitrust claim but, after appeal, it was returned to the ITC. A determination by the commission is forthcoming and could reaffirm the dismissal or send it back to Lord for further review.
Sources close to the case gave differing views on the outcome to Inside U.S. Trade. One source said the decision shows "the inequality of resources of a private company pitted against the full force and statecraft of a sovereign nation."
Another source told Inside U.S. Trade, "The commission bent over backwards to give U.S. Steel an opportunity to provide evidence for its claim and they failed to do it."

Latest in Trade Cases