Trade Cases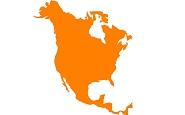 NAFTA Prompts Behind-the-Scenes Tug-of-War
Written by Sandy Williams
November 7, 2017
---
Republican legislators are too worried about passing tax legislation to stand up to Trump on NAFTA, reports Inside U.S. Trade. Although legislators are receiving heavy pressure from the business community to stop the president from withdrawing from NAFTA, behind closed doors Republicans say they won't publicly intervene due to possible negative consequences from the White House and constituents.
Inside U.S. Trade reports that one senior Republican House member said House leaders and committee members are working behind the scenes "to try to weigh in and move the needle with the administration without [having the conversations] publicly."
Trump has told Republican senators that a withdrawal from NAFTA is necessary to "get the changes we need."
Republican legislators in the farm belt are facing a lose-lose situation with voters. If they oppose the administration on its NAFTA policies, they could lose support among Republican loyalists. If they don't and the administration withdraws from NAFTA, they could lose support in the agriculture sector, which counts on trade with Mexico. "There may come a point where they will need to step up and become more publicly willing to protect the economy and our international relationships, but for now they are probably wiser to have these discussions discretely and avoid provoking the White House into doing something even worse than what they've already thought of," a former Democratic trade official told Inside U.S. Trade.
Canada and Mexico Prepare for Business Post-NAFTA
The potential demise of the NAFTA agreement has Canada and Mexico thinking ahead. Mexico plans to diversify its imports and exports to new markets. This year so far, it has imported 11 percent more yellow corn from Brazil and Argentina than it did in 2016. If the U.S. pulls out of NAFTA but Canada and Mexico maintain a trade agreement, Mexico may become an even more attractive investment destination for U.S. companies, according to some economists.
Canada has had a "remarkable" year for exports, said Peter Hall, Chief Economist at Export Development Canada. Exports are expected to increase by 8 percent this year due to a jump in energy, ores and metals, and machinery headed for Mexico, and new agriculture trade deals with the European Union.
Neither country wants to be known for pulling out of NAFTA, and both are determined to stay at the negotiation table. Hall noted that in trade wars, "it is never one-sided, there's always action and reaction."
"I don't want to be a forecaster of what the retaliations might be, but I can just go back in history and every time there has been an action on this front, there's been a reaction. I expect to see really no difference this time around," Hall said in a presentation to business leaders in Halifax. "When Americans see wave after wave of anti-trade actions as a result of what's going on right now, and they recall that it really began with them, I believe the light will start to go on that this [hard-ball negotiation] is really not good for anybody."

Latest in Trade Cases