Final Thoughts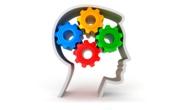 Final Thoughts
Written by John Packard
November 25, 2017
---
To our U.S. customers, welcome back from the long Thanksgiving Holiday weekend. I hope everyone had an enjoyable weekend with family and friends.
Our website developers have been very busy working on our website going back to Wednesday of this past week. If you tried getting onto our website on Wednesday afternoon through Saturday afternoon, you were taken to a screen saying the website was under maintenance. The site is back up now. If you get the "maintenance" message, you will need to clear your cache in the browser that you use.
We are finding there is a "glitch" in the site which is not allowing the use of your email address for logging into the website. You need to use your "username" and then your password. In most cases your username is your first and last name with no space in between. If that doesn't work or if you are having issues getting the site to come up please contact us at info@SteelMarketUpdate.com.
The site itself will look essentially the same as it did when you last saw it. The purpose of the maintenance was to update the main development software upon which the full site operates. It means the back end/ADMIN section of our website is different, and SMU employees are working on getting up to speed so we can publish our newsletters and blogs. We are having an issue getting the Sunday evening published with the updated software. We hope to have the issue resolved yet this evening if at all possible.
Once we get past some of the initial upgrade hurtles, the website should load faster than it did in the past. We also have improved our mobile website so that reading our newsletters and interacting with the mobile version of the site should be much easier. If you are having any issues or have questions, please send a note to info@SteelMarketUpdate.com or you can call Brett Linton at 706-216-2140.
A reminder that I will be traveling to Las Vegas one week from today (Dec. 3) to attend the HARDI annual conference. I will be speaking to the steel committee on Tuesday, Dec. 5, and then heading back to our Florida offices on Wednesday.
A note that registration is open for the March 28-29, 2018, Steel 101: Introduction to Steel Making & Market Fundamentals workshop, which will be held in Merrillville, Ind., including a tour of the NLMK USA Portage, Ind., minimill. Details can be found on our website or you can contact us at 800-432-3475 or 706-216-2140.
As always, your business is truly appreciated by all of us here at Steel Market Update (tell your friends).
John Packard, Publisher

Latest in Final Thoughts