Steel Mills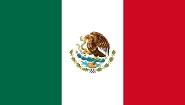 New Hot Rolled Steel Mill Slated for Mexico in 2020
Written by Sandy Williams
December 12, 2017
---
The Italian-Argentine industrial consortium Techint Group and its Ternium subsidiary are planning to construct a $1 billion hot rolled steel mill in Monterrey, Mexico. The mill will be part of an expansion of Techint's industrial center in Nuevo León, where the consortium first started operations in 2013.

The rolling mill will have an annual capacity of 3.7 million metric tons of steel and serve the automotive industry, as well as the machinery, appliances, energy and construction sectors. Completion and startup of the mill is expected in the second half of 2020.
Paolo Rocca, CEO of Techint, met with Mexican President Enrique Peña Nieto to present the project. The president's office said the current economic stability is providing new opportunities for Mexico's industrial sector. Mexico's steel output in in 2016 was 18.8 million tons, but was insufficient to meet domestic demand. According to the National Chamber of the Iron and Steel Industry (Canacero), Mexico imported 13.9 million tons of steel last year.
Techint Group entered the Mexican market in 1954. In 2005, it acquired steel manufacturer Hysla and together with the companies Siderar and Sidor created Ternium. In 2007, Ternium consolidated further by purchasing the Mexican company Grupo IMSA for almost $3.3 billion. Ternium is now the largest steel company in Latin America with production centers in Mexico, Argentina, Guatemala, Colombia and the United States. Ternium steel production in 2016 totaled 3.5 million tons, 18.7 percent of Mexico's total steel production.
Latest in Steel Mills