Steel Products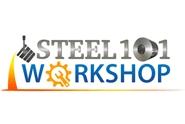 Steel 101 Workshop Benefits Attendees & Instructors
Written by John Packard
January 18, 2018
---
On March 28 and 29, 2018, Steel Market Update will conduct our next Steel 101: Introduction to Steel Making & Market Fundamentals workshop in Merrillville, Ind. This workshop will include a tour of the NLMK USA Portage, Ind., steel mill.
Why do companies send employees to our Steel 101 workshops?
Because they receive a broader understanding of:
Raw materials and the cost to make steel
Production of steel products
How various qualities of steel are made
The thousands of applications for steel
Pricing and buying strategies
International and domestic competition
Factors that affect pricing and availability
Some of the history of the industry
An appreciation of the career path they have chosen
They find mentors who can assist them during their careers
The ability to network with others in the industry
Why do our instructors enjoy working with our attendees at a Steel 101 workshop?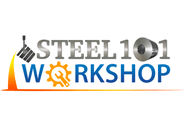 "For myself, it's a question of handing off to the next generation. As a professional retired from an industry that I've loved and been challenged by for over 50 years, the satisfaction of inspiring the next generation is one of the most fun things I do. We have deep and wide experience between us and we want that knowledge to be an inspiration to younger industry professionals, to raise their awareness and enrich their experience in the industry." Peter Wright, Metallurgist and Marketing Professional, Long Products (EAF Expert). Peter is also a writer for Steel Market Update.
"I have been in the steel business for over 40 years and have had the opportunity to work with all of the light flat rolled products. I have been fortunate not only to learn about the products, but also to match this steel manufacturing knowledge with customers' needs and wants. Solutions need to be realistic and practical, but also cost effective. The challenges that existed for me when I started still exist today. 
"When asked why I enjoy teaching these workshops, it's simple. I enjoy the interaction with the students. No matter how young or old, each student brings an interesting perspective. These students want to learn as much as possible in these two days. Students in these classes arrive with a desire and tenacity to learn. This attitude excites each of the instructors. I was fortunate to have someone mentor me through my career and this is a small way to give this same knowledge to someone else.
"All of the instructors have been blessed by what is outlined in our resumes. But with each of us, we want to share this knowledge with all who attend these Steel 101 Workshops. That's exciting for us." John Eckstein, Metallurgist, Flat Rolled Products (Blast furnace/BOF expert).
"When I first started Steel 101, I saw a void developing as those of us who had been in the industry for 30 or more years began to retire. The mentors that are needed to teach a new generation are slipping away. Steel 101 is an opportunity to share not only what I learned during my 31-year active steel career, but also expose our attendees to a deep pool of talented and experienced instructors. I also get to share what I am doing today as I provide market intelligence to those who are actively buying and selling steel. It is very rewarding to see new people in the industry expanding their knowledge base, knowing that the stronger the base the further they will get in this industry." John Packard, President, CEO & Publisher, Steel Market Update (31 years with service centers, steel mill, trading companies in sales and management positions).
We still have plenty of space available for those interested in attending our March 28-29 workshop. You can find more information on our website: www.SteelMarketUpdate.com/events/steel101 or you are welcome to contact our offices at 800-432-3475 or 706-216-2140. If you have any questions please send them to: info@SteelMarketUpdate.com.

Latest in Steel Products