Trade Cases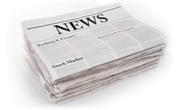 ITC Strikes Down Commerce Determination on Bombardier
Written by Sandy Williams
January 26, 2018
---
The U.S. International Trade Commission ruled on Friday that imports of Canadian Bombardier civil aircraft do not injure the U.S. industry.
The surprise unanimous vote was a disappointment to Boeing which called for stiff tariffs against their competitor for alleged unfair trade practices. In December 2017, the Commerce Department claimed the planes were sold at 80 percent below market value and were subsidized by the government. Commerce had set a final AD rate of 79.82 percent and a final CVD rate of 212.39 percent. Because of Friday's ITC ruling, any cash deposits that were paid by Bombardier will be returned.
Boeing said it will continue to defend the company and the U.S. supply chain from Bombardier's "illegal business practices."
"We are disappointed that the International Trade Commission did not recognize the harm that Boeing has suffered from the billions of dollars in illegal government subsidies that the Department of Commerce found Bombardier received and used to dump aircraft in the U.S. small single-aisle airplane market," said Boeing in a statement. "Those violations have harmed the U.S. aerospace industry, and we are feeling the effects of those unfair business practices in the market every day."
Bombardier called the decision a victory and said it is ready to move ahead with delivery of the C-Series aircraft to its U.S. customers.
"Today's decision is a victory for innovation, competition and the rule of law. It is also a victory for U.S. airlines and the U.S. traveling public," said Bombardier in a statement.
"With this matter behind us, we are moving full speed ahead with finalizing our partnership with Airbus. Integration planning is going well, and we look forward to delivering the C-Series to the U.S. market so that U.S. airlines and the U.S. flying public can enjoy the many benefits of this remarkable aircraft."
The ruling was also welcome news to Bombardier's supply chain in the United Kingdom and Northern Ireland. More than 50 manufacturing companies in the UK contribute parts to the Bombardier C-Series and 1,000 jobs in Belfast are supported by manufacture of the wings.
"The decision by the International Trade Commission confirms what the UK and Canadian Governments working hand in hand have maintained from the outset, that this case is unjustified. We are pleased that the ITC has now recognized this," said UK business secretary Greg Clark.

Latest in Trade Cases