Steel Mills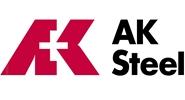 Outages at AK Impact Earnings; Middletown Resumes Operations
Written by Sandy Williams
January 30, 2018
---
Planned maintenance outages at AK Steel contributed to a net loss of $107.9 million in the fourth quarter. Net sales during the quarter increased 5 percent to $1.5 billion, however, driven by incremental sales from recently acquired Precision Partners.
Flat rolled shipments declined to 1,337,100 tons in the quarter from 1,385,500 tons in Q4 2016 due to lower automotive demand. The average selling price per flat rolled ton increased 4 percent to $1,024 as a result of higher spot market pricing and higher automotive selling prices.

"We were pleased with our full-year results. Our fourth quarter was consistent with our expectations and reflected the impact of the major planned maintenance outages, which we completed on time and on budget," said CEO Roger K. Newport.
Full-year net income totaled $10 million compared to a net loss of $7.8 million in 2016. Net sales increased 3 percent to $6.08 billion. Flat-rolled steel shipments declined 6 percent to 5,596,200 tons due to a drop in shipments to the automotive market. Average selling price per flat-rolled steel ton increased 7 percent for the year to $1,002 driven by higher contract and spot prices.
During the earnings call, COO Kirk Reich reported that the acquisition of Precision Partners last summer is adding to AK Steel's portfolio of lightweight hot and cold stamping capabilities. AK Steel and Precision Partners are collaborating on developing applications in next-generation advanced high-strength steels. Sales opportunities for booked and potential customers are robust for 2018 and bode well for future years, said Reich.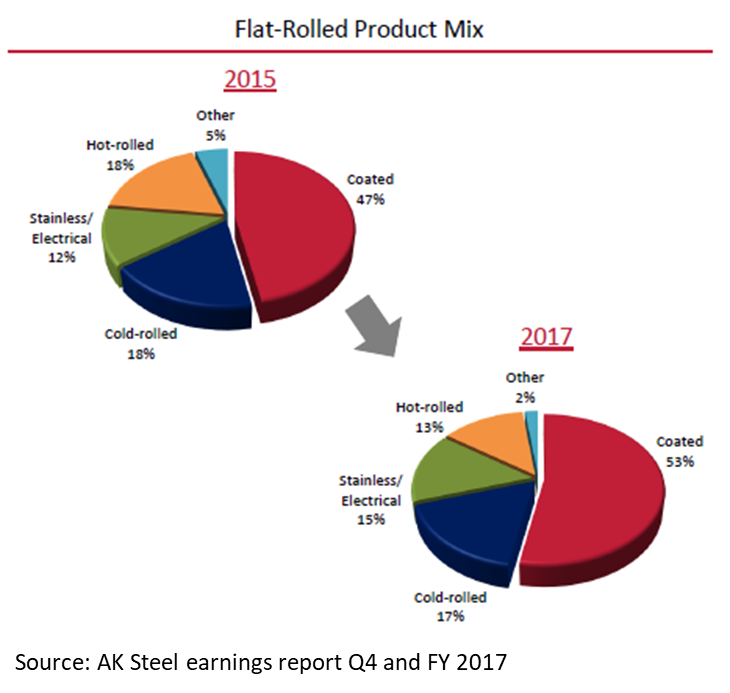 AK Steel Middletown resumed operations on Monday following an outage Jan. 20 caused by a hydraulic gate malfunction that resulted in the spill of molten steel on the facility floor and equipment. Reich said the steel has been cleaned up and equipment repaired. The cause of the malfunction has been identified and changes implemented to prevent another occurrence. No customer delivery issues are expected from the incident, although AK Steel plans to reduce its orders in the spot market for the near term. The damage was estimated at $30 million, which will mostly be absorbed by AK Steel due to a $25 million insurance deductible.
Upgrades at the Middletown and Mansfield facilities are beginning to provide good payback on the investment, said the company, and will reduce planned outages for 2018. 
Ashland will remain idled for now. The noncash asset impairment charge for the facility was $74.6 million in the fourth quarter. "The company now believes it is less likely that the Ashland Works Hot End will restart in the near term based on its assessment of the near-term supply and demand characteristics of the markets that it serves," said the company. 
AK Steel expects flat rolled shipments and average selling prices to be marginally higher in first-quarter 2018. Shipments to the auto market are expected to increase 15 percent. Downstream revenue is expected to be in the range of $125 million to $150 million. 
Inventories at steel distributors are well balanced, said Newport, at 2.2 months for carbon steel and 2.9 months for stainless steel. Inventories are generally in line with steel mill lead times.
AK Steel continues to express concern over the high levels of electrical steel imports. Grain-oriented electrical steel imports have doubled year-over-year from Japan, China and South Korea. AK Steel believes the import level is a national security concern, especially for electrical steels that serve as the backbone of the electrical grid, and urges the Trump administration to take action with Section 232.

Latest in Steel Mills