Steel Mills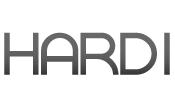 HARDI: HVAC Demand Strong Despite High Galv Prices
Written by Tim Triplett
April 17, 2018
---
The high price of galvanized steel has not dampened demand, at least not yet, say distributors of HVAC products, who report continued strong market conditions. "The market is somewhat back to normal, just at dramatically higher transaction prices," commented one member of the Heating, Air-conditioning, and Refrigeration Distributors International (HARDI), during the trade group's monthly conference call on Tuesday.
Flat rolled steel products have all seen sharp price hikes in response to the Trump administration's Section 232 tariff of 25 percent on some steel imports. Steel Market Update Publisher John Packard told the group that market base prices for galvanized seem to have peaked for the short term at around $49-$52/cwt, depending on the product and region. That's up from around $40/cwt at the beginning of the year. "The price of galvanized is high right now, but it has plateaued. I don't see the mills making any moves to raise it higher unless there is a tightening of supply for some reason," he said. "Zinc prices have broken off their high, so I don't think you have to worry about any new zinc extras at this point."
A representative from the Sheet Metal and Air Conditioning Contractors' National Association (SMACNA) confirmed that high steel prices have not hurt his members' sales, either. "Contractors have competed in the construction market in the face of rising prices before, so they are dealing with it. They are not seeing any lessening of demand for construction services at this time. The price of steel has not affected the current business plans of our members," he told the HARDI executives, who sell to the contractors.
On the advocacy front, HARDI representatives reported that the steel tariffs have created sourcing problems on a regional basis. The Trump administration has exempted close trading partners from the tariffs, at least until May 1, including Canada, Mexico, Brazil, South Korea, Australia, Argentina and the EU nations. Big exporters considered "bad actors" including China, Russia, Brazil and Turkey are not exempt. That causes issues for manufacturers on the West Coast who can only source tariff-free foreign steel from South Korea at this point. The possibility the U.S. may rejoin the Trans-Pacific Partnership and negotiate a new trade deal with Japan could re-establish more normal sourcing, they said.
"President Trump is using the Section 232 tariffs as leverage in trade negotiations. I think there will be more volatility in a couple weeks once he determines if he will continue the exclusions or remove them," Packard added.
Despite the restrictions on imports, HARDI members report that steel is still readily available. "We're not hearing from anyone that they are running out of steel or that customers are panicking," said one source. But the mills are still holding firm in price negotiations. "They have the backing of the government, so they can hold out a little longer," said one executive.
As another distributor commented, "Business continues to be very good. People are getting used to life at these price levels."
When asked, at least two of the larger wholesalers told the group they expect prices to fall. The question is all about timing. "Prices are at lofty levels," said one of the wholesalers indicating his belief that the market prices on galvanized have peaked at the current $50.00/cwt+ base price levels.
Steel Market Update participates in a monthly steel conference call hosted by HARDI. The call is dedicated to a better understanding of the galvanized steel market. The participants are HARDI member companies who are wholesalers, service centers and manufacturing companies that either buy or sell galvanized sheet products used in the HVAC industry.

Latest in Steel Mills