Trade Cases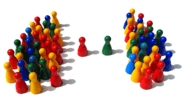 Brazil Takes Quota on Steel But Tariff on Aluminum
Written by Sandy Williams
May 3, 2018
---
Brazil says it will agree to quotas on finished and semi-finished steel exports to the U.S. in return for exemption from the 25 percent Section 232 tariffs, according to Inside U.S. Trade. Brazil is the latest country to capitulate to U.S. demands, agreeing to a quota of 70 percent of its three-year average exports of finished steel and 100 percent of exports of semi-finished steel.
"Faced with the decision announced by the U.S., the representatives of the aluminum sector indicated that the less harmful alternative to their interests was to endure the additional tariffs of 10% that were originally foreseen," the Brazilian Ministry of Industry and Commerce and the Foreign Relations Ministry said in a May 1 press release. "On the other hand, the representatives of the steel sector informed that the imposition of quotas would be less restrictive than the 25% tariff."
Negotiations were cut short last week by the U.S. after telling Brazil's foreign and trade ministers that the tariffs would be applied immediately unless the country accepted "restrictive unilateral quotas."
"They said the decision was made on the eve of a presidential meeting, that the political conditions had changed, and there were no longer the conditions to keep negotiating as we had been," said Brazil Institute President Marco Polo De Melo Lopes to journalists in a conference call on Wednesday. "Take it or leave it isn't the way you treat a partner."
The quotas will reduce Brazilian steel exports to the U.S. by 14.5 percent compared to 2017 levels, according to Inside US Trade and Commerce data.
"Brazilian products do not pose a threat to U.S. national security," said a joint press release issued by Brazil's Ministry of Industry and Commerce and the Foreign Relations Ministry. "On the contrary, the industries of both countries are integrated and complement each other."
"The Brazilian government regrets that the negotiating process has been interrupted and reiterates that it remains open to building reasonable solutions for both parties. Furthermore, it reiterates its conviction that any restrictive measures would not be necessary and would not be justified under any circumstances," said the release.

Latest in Trade Cases