Steel Products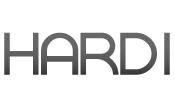 HARDI Members Anticipate Declining Steel Prices
Written by Tim Triplett
May 15, 2018
---
Distributors of products for the HVAC sector expect prices for steel, especially galvanized, to drop in the coming weeks or months. Demand remains strong, they report, but they are keeping inventories lean in anticipation of declining prices.
"There is a greater likelihood that prices will go down than go up. With the lead times being as short as they are, you can get steel pretty quickly, so there's not much incentive to have a big inventory right now," said one member of the Heating, Air-conditioning and Refrigeration Distributors International (HARDI) during the trade group's monthly conference call on Wednesday.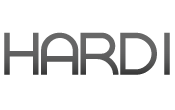 Galvanized prices could see a dip as a result of an adjustment to the coating extra. The price of zinc has been on the decline, trading for around $1.05 a pound on Aug. 15, down from more than $1.60 a pound in June. "So far, the mills have not budged on the coating extras, but we can feel the conversation changing," said one distributor.
"I am not yet aware of any mills lowering coating prices, but I would expect that as we go into fourth-quarter orders, those may be negotiable, or the mills will come out with new extras," said John Packard, publisher of Steel Market Update.
Like many steel buyers, the HARDI members wonder how long the Trump administration will maintain the current tariffs and quotas on steel and aluminum. One distributor quoted a source in his market who expects the tariff on Canada and Mexico to be lifted before the upcoming election. Meanwhile, many distributors are keeping inventories in check so they don't get caught with high priced material in a declining market.
"If Canada and Mexico are excluded, and everyone is comfortable it is not another 30-day bait and switch, I would expect some minor erosion in prices," said Packard. "The Mexican mills are offering hot roll into the U.S. at below $800 a ton, while the domestic mills are at $880 to $900. So, there is a significant difference there. We could see hot roll drop fairly significantly."
The tariffs have had the expected effect of restricting foreign steel imports. June imports were at their lowest level since 2012. Galvanized imports totaled around 274,000 tons in June, with July trending further downward toward 256,000 tons, according to SMU data.
Galvanized prices had been holding their own, but slipped a bit over the last couple weeks, Packard told the HARDI members. ArcelorMittal USA announced a price increase of $30 per ton on cold rolled and coated products this week in an attempt to widen the spread from hot rolled. "Six months ago, we were talking about how wide the spread was between hot rolled and galvanized base prices. It was over $200 a ton, something I had never seen before. That spread has shrunk to below $100 a ton, not because of weakness in galvanized but because of strength in hot rolled. ArcelorMittal likes to keep the spread at $120-140 a ton."
Steel Market Update data shows service centers beginning to lower their spot prices on flat roll in an effort to reduce their inventories. "The futures market is in backwardation, which means futures prices are lower than the prices today," Packard said. "There is a sentiment among service centers that prices will fall in the third and fourth quarter, and they are preparing for that by dumping some of their steel into the marketplace."
Strong residential and nonresidential construction across the country continue to fuel demand for HVAC products. HARDI members report little price resistance from buyers, who need the steel. "Everyone is up at the new level of pricing," commented another HARDI member. "We don't pass it along dollar for dollar, but there is a new normal on every product. The contractors are expecting it."
Steel Market Update participates in a monthly steel conference call hosted by HARDI. The call is dedicated to a better understanding of the galvanized steel market. The participants are HARDI member companies who are wholesalers, service centers and manufacturing companies that either buy or sell galvanized sheet products used in the HVAC industry.

Latest in Steel Products