SMU Data and Models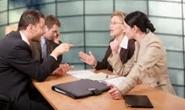 Steel Mill Negotiations: More Holding Firm on Price
Written by Tim Triplett
June 7, 2018
---
Steel mills appear less willing to negotiate spot prices on hot rolled, cold rolled and coated steel than two weeks ago, according to respondents to this week's Steel Market Update market trends questionnaire, perhaps reflecting events on the trade front. Mills may anticipate less competition from imports as a result of Trump's tariffs.
Every two weeks, in a proprietary poll, SMU tracks how buyers and sellers of flat rolled steel represent the mill negotiation position. The latest data suggests fewer mills are willing to talk price today.
By market segment, 14 percent of hot rolled buyers said they have found mills willing to negotiate, down from 28 percent two weeks ago. Most, 86 percent, said the hot rolled mills are standing firm.
In the cold rolled segment, 33 percent said they have found some mills willing to talk price, down from 40 percent in mid-May. Sixty-seven percent of respondents reported mill prices on cold rolled as non-negotiable.
In the galvanized sector, 42 percent reported that mills were sometimes willing to talk price on coated products, down from 46 percent two weeks ago. The majority, 58 percent, said the galvanized mills are now holding the line. The mix is 50-50 for Galvalume, where half said there is now room to talk price and the other half said price is off the table.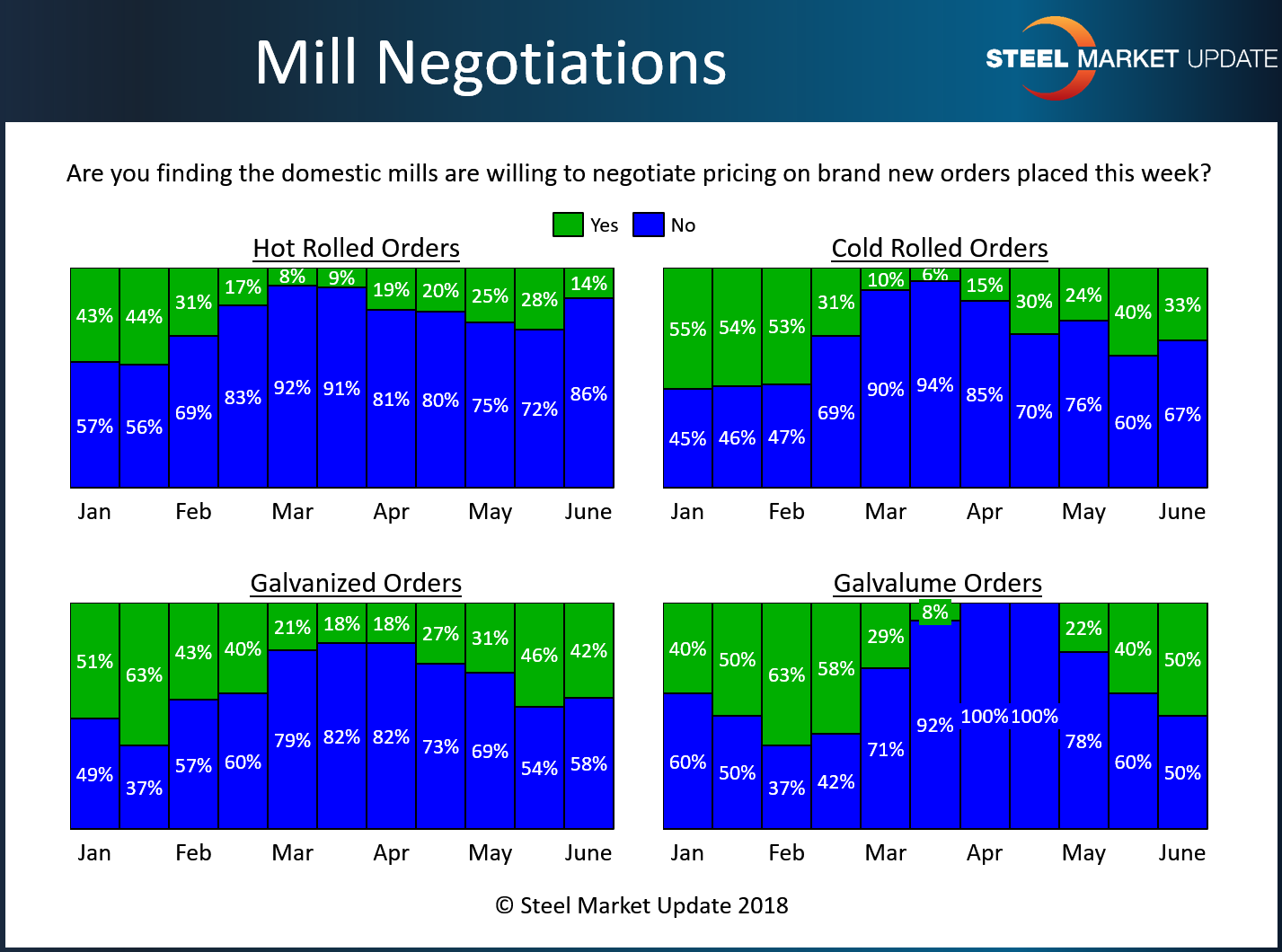 Note: SMU surveys active steel buyers twice each month to gauge the willingness of their steel suppliers to negotiate pricing. The results reflect current steel demand and changing spot pricing trends. SMU provides our members with a number of ways to interact with current and historical data. To see an interactive history of our Steel Mill Negotiations data, visit our website here.

Latest in SMU Data and Models