Steel Mills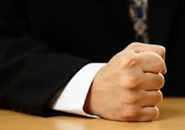 The Domestic Mills' Perspective: "Slabs are Available"
Written by Tim Triplett
August 5, 2018
---
Responding to a request for comment from Steel Market Update, both Nucor and U.S. Steel defended their objections to NLMK's filing for exclusions that would allow them to import foreign-produced slabs without a tariff. NLMK USA President Bob Miller tells SMU that his company has already paid $90 million in tariffs on the Russian slabs brought in from its parent company.
Here is what U.S. Steel and Nucor had to say regarding their objections to NLMK's request for a tariff exclusion on slabs:
Statement from U.S. Steel: "Slabs are available at market prices in the USA. The desire of foreign-owned slab converters to import cheap foreign slab should not be confused with a shortage, nor is it one of the situations the Commerce Department identified as justification for being granted a waiver from the Section 232 national security tariff.
"If you examine import statistics through July's licenses, even with the Section 232 national security tariffs in effect, slab import arrivals into the USA have increased by 100,000 tons per month in the last four months versus the first three months of the year. 
"The fundamental purpose of the Section 232 action is to strengthen our country's national and economic security by ensuring the long-term sustainability of America's ability to make raw steel, which is achieved by reducing steel imports that have been undermining domestic steel production. The Commerce Department made clear in its Section 232 report that exceptions to the tariffs on imports of a particular steel product should be based only on a demonstrated lack of sufficient U.S. production of a comparable steel product or for other national security reasons.
"U.S. Steel has a long history of selling a significant percentage of our production both here in the USA and in Europe to buyers of merchant slabs, and in most cases those buyers are also our competitors. Unfortunately, that percentage was reduced to a very small fraction in the USA several years ago due to foreign-owned slab converters' decision to take advantage of low-priced imports of slabs, presumably to maintain employment in their foreign operations.
"With the restart of one blast furnace earlier this year and preparations for another blast furnace restart in October under way at our Granite City Works, we are willing and able to support substantial proportions of increased domestic demand for many steel products, including slabs."
Statement from Nucor: "We did file an objection to the request to exclude semifinished steel slabs from the Section 232 tariffs. We objected because we are very concerned that granting an exclusion request for slab could undermine the goal of the tariffs, which is to provide for the national defense and economic security of the U.S. We have been outspoken that the critical part of the steelmaking process is the hot-end phase. High levels of dumped steel slabs threaten the hot end of production, putting our national security at risk. Domestic capacity is coming online to produce slabs (i.e. USS Granite City, JSW Ohio). Not only will there will be plenty of slabs available domestically, but converting mills will also still be able to get slabs from foreign sources."
SMU Note: JSW Ohio is currently a buyer of imported slabs, having just received 50,000 tons, which is being offered into the market. The JSW Ohio plant does have an electric arc furnace, which has not been run in many years (going back to Wheeling-Pittsburgh). SMU understands there is a desire to bring the EAF back to life and, if successful, JSW could conceivably become a supplier of slabs to the domestic producers who are slab short or do not produce their own slabs.

Latest in Steel Mills