SMU Data and Models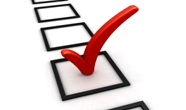 SMU Market Trends: More Tariffs Coming?
Written by Tim Triplett
August 26, 2018
---
The steel market is watching and waiting to see if President Trump will hit other countries with higher tariffs as he did with Turkey. If he does, the majority of observers will not be surprised.
Indeed, more than 60 percent of the steel executives responding to Steel Market Update's latest market trends questionnaire expect further tariff announcements from the president.
President Trump did catch the market by surprise on Aug. 10 when he announced the U.S. would double the steel and aluminum tariffs on imports from Turkey. Turkish steel imports are now subject to a 50 percent tariff and aluminum imports a 20 percent tariff. Technically, tariffs based on Section 232 are supposed to safeguard national security. The escalation of the Turkish tariff appeared to be more of a response to Turkey's currency manipulation and its refusal to release an American pastor being held on espionage charges.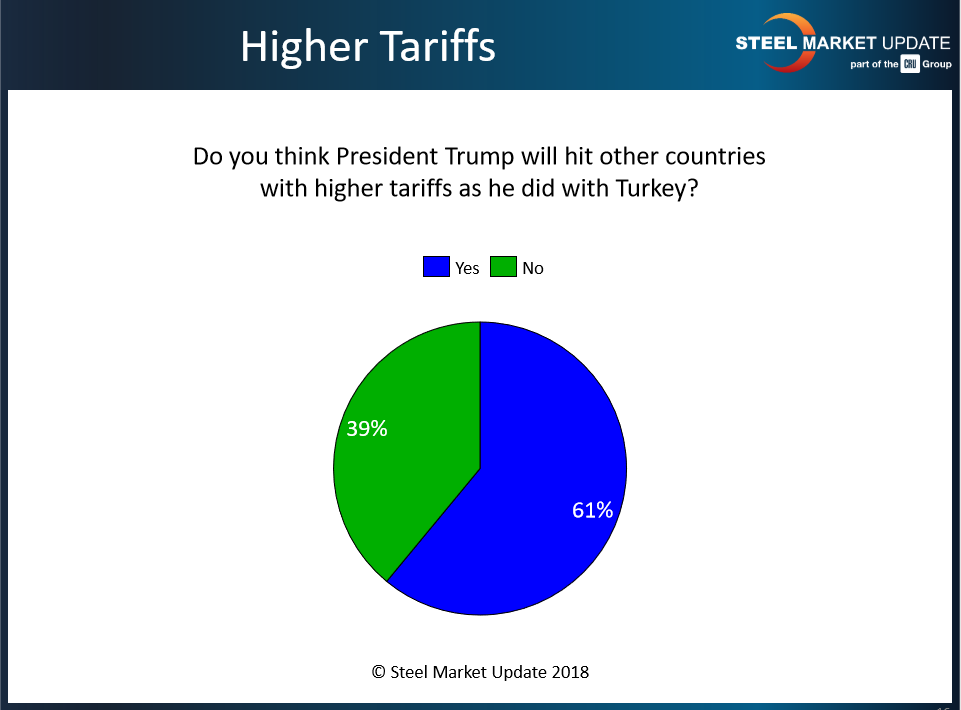 Will the president double down on his tariffs? Following are some of the respondents' more insightful (anonymous) comments:
"Watch out, Vietnam."
"[Commerce Secretary] Wilbur Ross seems to have a very good pulse on the tons and where offers are coming from."
"India is the speculation; it needs to impact Japan."
"The original three options Commerce offered for Section 232 included increasing tariffs on material not under quota agreements. As NAFTA, the EU or Taiwanese agreements come into effect, tariff rates will have to increase on the balance of the imported goods or the math doesn't work."
"His administration is capable of anything. Any country could be subject to such cases. If you remember the original recommendations by Secretary Ross, it was to tag 12 countries with 53 percent tariffs, so why not go after any of these countries now?"
"It is one of his negotiating tactics. When a 'deal' is made, tariffs can be brought back as a 'win' for the other side."
"Supposedly, Trump acted on Turkey due to currency devaluation. That could be an excuse [to cite] other countries."
"He believes he's protecting our U.S. steel industry with no regard to downstream companies that are being severely impacted due to the high prices of steel."
"I think most tariffs will be reduced or eliminated with other trade deals."
"It seems irrational. Who knows."
"It's anybody's guess, including President Trump's."
"He is as unpredictable as a rabid dog."

Latest in SMU Data and Models