SMU Data and Models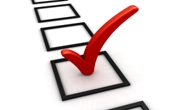 SMU Market Trends: Demand Outlook
Written by Tim Triplett
October 7, 2018
---
Demand for steel products has been strong and improving for much of the year, but the findings of Steel Market Update's latest flat rolled and plate steels market trends questionnaire show that more companies see demand for their products declining than increasing under the current market conditions. However, when you view the graph below, you will see that it is not abnormal for their to be some adjustments in demand. After all, even though we are in the first week of the fourth quarter, steel mill lead times are trending out towards the end of the quarter on coated steel products (shorter on hot rolled and cold rolled). There is a normal seasonal slowdown, which usually is followed by a strong upturn in demand once we move into the first quarter. At the moment, Steel Market Update doesn't see anything in our data to suggest a sharp move in demand one way or the other over the next 30 to 60 days. We will be checking again the week of the Oct. 15 to see if we can capture any changes to the existing trend.
For the vast majority of respondents (69 percent), demand has remained about the same. But since early September, more executives have reported declining demand than improving demand. SMU's latest market canvass shows that nearly twice as many see demand worsening (20 percent) than improving (11 percent).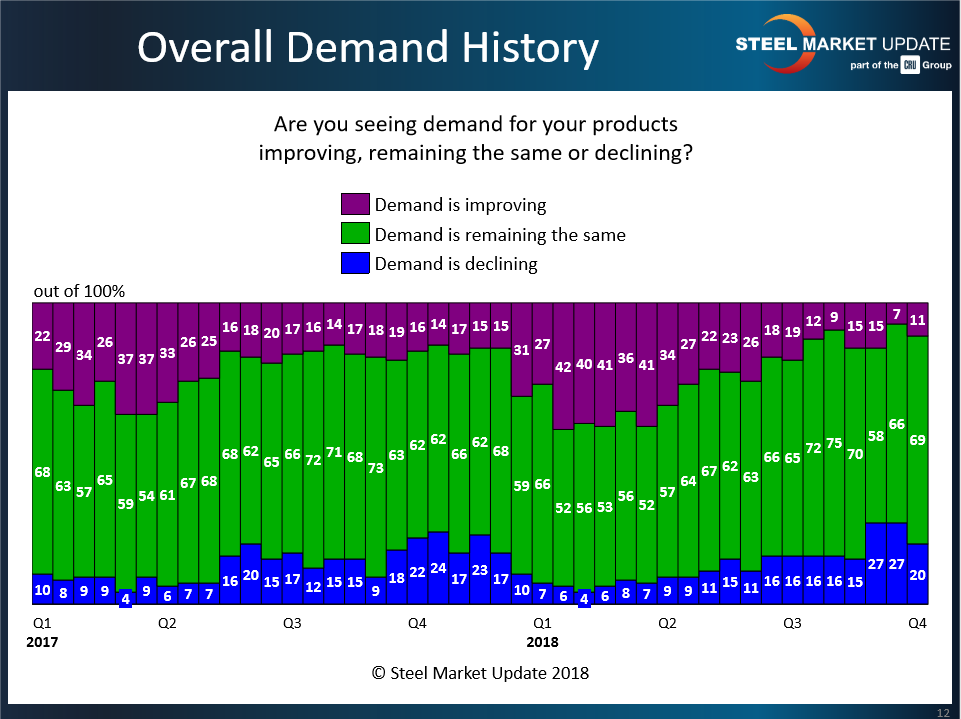 Comments from a few respondents reflects some concern about steel demand:
• "It gets quieter each day."
• "Spot buying activity is minimal as buyers wait."
• "Imports are taking market share due to Section 232."
• "This decline is a seasonal thing, although it may have started a little sooner this year than normal."
• "Demand has flattened out, but customers still have interest to buy."
Nevertheless, with 80 percent of companies reporting stable or improving demand for their products, the overall outlook for steel sales remains very positive.
Latest in SMU Data and Models