Final Thoughts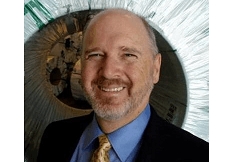 Final Thoughts
Written by John Packard
November 21, 2018
---
Last week, Steel Market Update conducted our mid-November analysis of the flat rolled and plate steel market trends. During the process, we reviewed demand, lead times, negotiations, service center spot pricing, steel pricing and a myriad of other important issues of interest to buyers and sellers of hot rolled, cold rolled, galvanized, Galvalume and plate steels. The results were published on Wednesday evening for our Premium level members (online), and this evening we have included a few of the items for our Executive members to review.
Our analysis leads us to continue to believe Price Momentum is negative. Steel prices have been dropping in the U.S. flat rolled markets for a number of weeks and our expectation is for this to continue over the next 30 days. Based on the results of our survey, we are not yet a believer there will be a "bounce" in prices once lead times are in January.
I will be discussing a number of the items discovered in this past week's analysis of the flat rolled and plate markets in my first webinar since we were acquired by the CRU Group. Joining me will be Josh Spoores, Senior Analyst for CRU, and he will provide some insights from the CRU perspective. We think this will be an excellent time for our members and prospective members to learn more about how we gather information and the value each company brings to the table. You can still register for the webinar by using the following link: http://bit.ly/SMU-CRU–Webinar-28Nov18
I will be in the office all this week and I begin my December travel schedule when I head out to Austin, Texas, on Saturday to attend the Heating, Air-conditioning, Refrigeration Distributors International (HARDI) annual conference. I will be speaking on the galvanized steel industry on Sunday morning. The following week I will be in Toledo, Ohio, as we conduct our sold-out Steel 101 workshop and tour of the North Star BlueScope steel mill. I want to thank the North Star BlueScope team for all of the work they have put into hosting our group for this the third time since we began the Steel 101 program.
Our next Steel 101 workshop will be held in Starkville, Miss. on Jan. 29-30. We will be touring the Steel Dynamics Columbus steel mill as part of that workshop. As with NS BlueScope, I believe this will be our third time having SDI Columbus host our group. The January workshop is about 50 percent sold, so we have plenty of seats still available. To find more details, go to our website: www.SteelMarketUpdate.com/Events/Steel101 or contact us at info@SteelMarketUpdate.com
We are quickly closing in on the end of the 2018 calendar year. This has been an active and highly successful year for Steel Market Update. We have sold out all of our Steel 101 workshops this year and we held the largest SMU Steel Summit Conference when 912 executives made their way to Atlanta to network, learn and be entertained.
Please take a moment to mark down on your 2019 calendar, the SMU Steel Summit Conference will be held in Atlanta on Aug. 26-29. We are planning some surprises, and we expect the 2019 conference to be the best attended and most entertaining one we have ever conducted. Registration will be opening in December as we expect over 1,000 attendees from the manufacturing, steel distribution, toll processing, steel mills, trading companies and those companies who supply those industries. I look forward to seeing you and your team in Atlanta next August.
As always, your business is truly appreciated by all of us here at Steel Market Update.
John Packard, President & CEO

Latest in Final Thoughts