Final Thoughts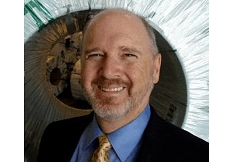 Final Thoughts
Written by John Packard
November 28, 2018
---
We had a great webinar on Wednesday, despite some technical glitches. I am looking forward to making webinars a standard practice for Steel Market Update. We do not yet have a date/subject set up for the next webinar.
I am traveling this weekend and early next week. I will be speaking on Sunday morning in Austin, Texas, and then on Tuesday and Wednesday of next week I will be in Atlanta. The Austin trip is for the annual HARDI conference, where Josh Spoores of CRU and I will be speaking.
I was speaking with a service center executive who was reporting lead times as being slightly extended at one of his suppliers. If you are seeing the same thing, could you send me a note? You can reach me at John@SteelMarketUpdate.com
If you have questions about becoming a subscriber to Steel Market Update, wish to renew or would like to upgrade your current membership from Executive to Premium, please contact Paige Mayhair at 724-720-1011.
Tonight is the last issue for the month of November. Sunday will be the first issue for December. On Monday of next week, we will begin our flat rolled and plate steel market trends analysis and we will begin our November service center inventories data collection. Check your inbox around 8 a.m. ET on Monday.
As always, your business is truly appreciated by all of us here at Steel Market Update.
John Packard, President & CEO
Latest in Final Thoughts