SMU Data and Models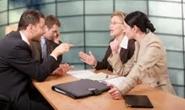 Steel Mill Negotiations: Price in Play
Written by Tim Triplett
December 6, 2018
---
Twice per month Steel Market Update canvasses the flat rolled and plate steel markets as we look to identify key market metrics. One of those is whether the steel mills are working with their steel buying customers and are they willing to negotiate steel pricing for orders placed this week for delivery based on existing mill lead times. Steel Market Update data shows the momentum on flat rolled steel pricing has been trending lower for a few months. Therefore, it's no surprise the vast majority of buyers tell SMU that mills were willing to negotiate pricing on new orders placed this week. The exception is the plate market, where the mills still hold the negotiating advantage.
Steel Market Update tracks how buyers and sellers of flat rolled and plate steel characterize price negotiations with the mills. About nine out of 10 respondents to SMU's latest market trends questionnaire report that the mills are open to price discussions on hot rolled, cold rolled, galvanized and Galvalume steel products.
Only about 20 percent say the plate mills are flexible, however. For most, plate prices are nonnegotiable as demand for steel plate continues to outpace supply (see chart).
Declining steel prices have given buyers considerable leverage with the mills for most of the year's second half. SMU will be keeping a close eye on the green bars in the chart next month. If they shorten—meaning mills are less willing to negotiate—that will be a sign that demand and prices may be on the way up in 2019.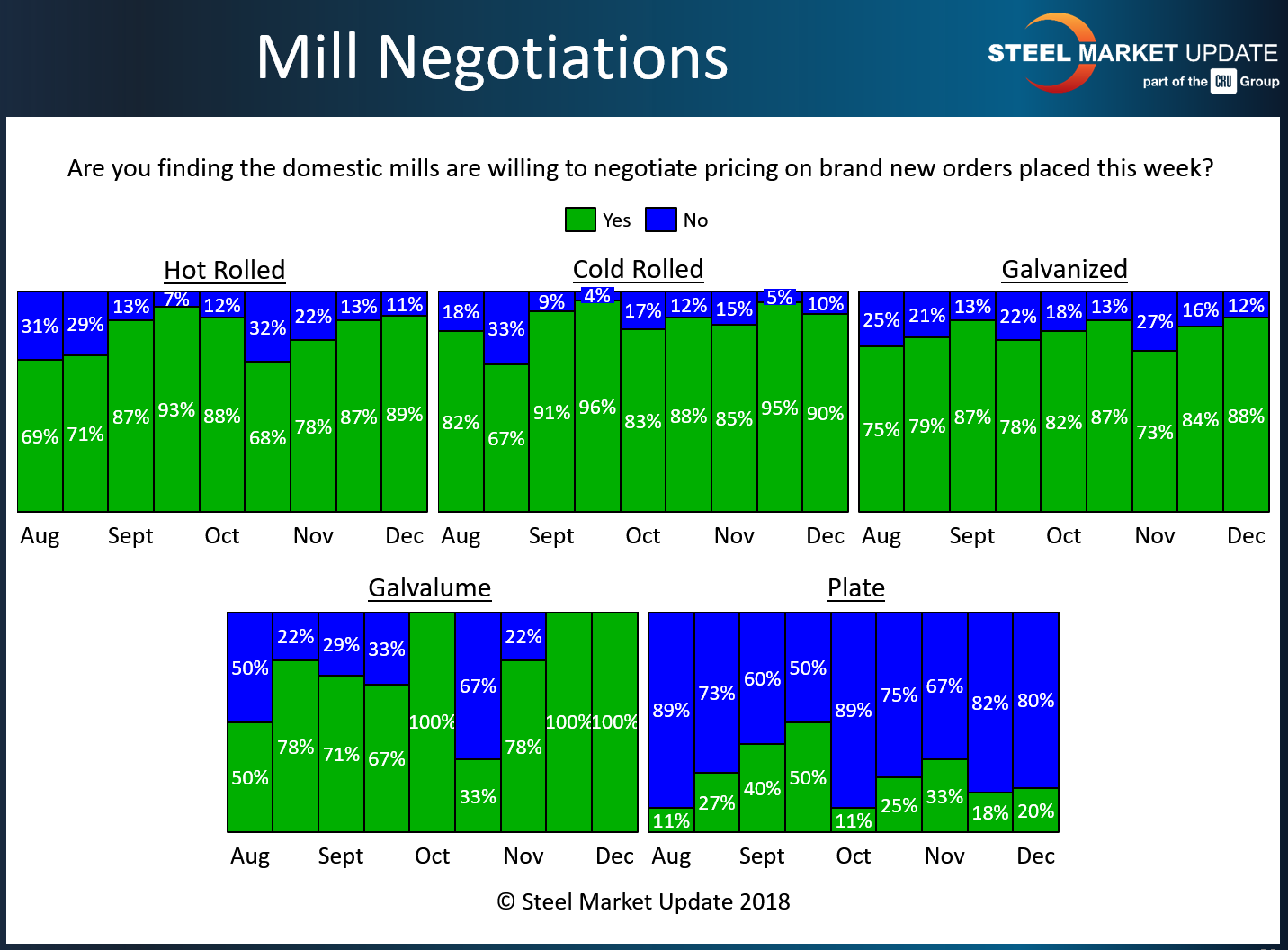 Note: SMU surveys active steel buyers twice each month to gauge the willingness of their steel suppliers to negotiate pricing. The results reflect current steel demand and changing spot pricing trends. SMU provides our members with a number of ways to interact with current and historical data. To see an interactive history of our Steel Mill Negotiations data, visit our website here.
Latest in SMU Data and Models