SMU Data and Models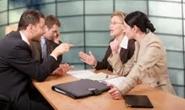 Steel Mill Negotiations: Mills in a Dealmaking Mood
Written by Tim Triplett
December 19, 2018
---
With steel prices continuing to decline, steel buyers remain in a strong negotiating position.
Twice each month Steel Market Update canvasses the flat rolled and plate steel markets to gauge whether the steel mills are willing to work with their steel buying customers and negotiate steel pricing for orders placed this week. At least nine out of 10 respondents to SMU's latest market trends questionnaire report that the mills are open to price discussions on spot orders of hot rolled, cold rolled, galvanized and Galvalume steel products.
The same is not true for plate. Most respondents, about 78 percent, say plate prices remain nonnegotiable as demand for steel plate products continues to outpace supply.
Steel Market Update will be keeping a close eye on mill negotiations in the first quarter. When price talks tighten, that will be a good indicator that demand and prices have begun to turn the corner.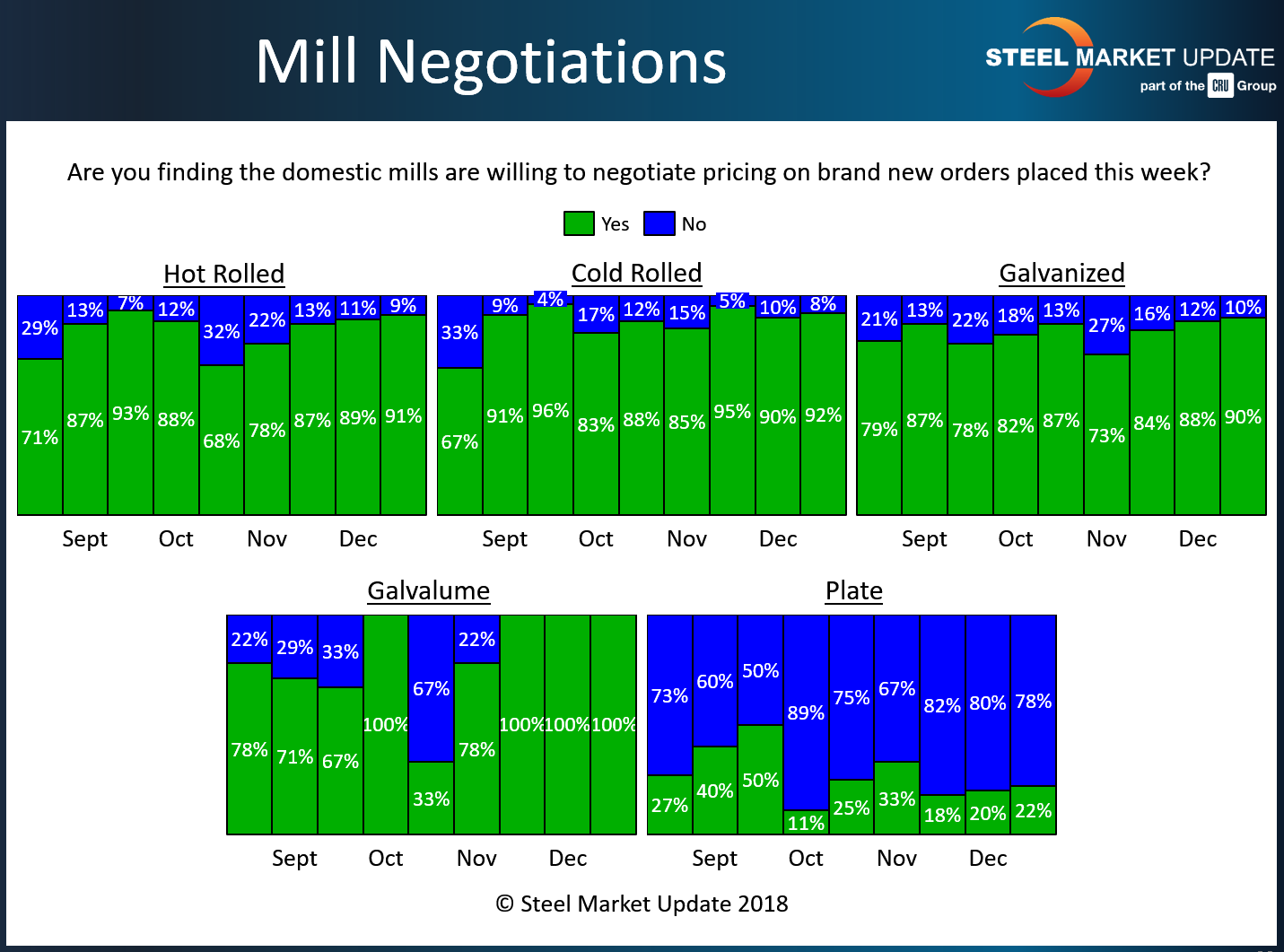 Note: SMU surveys active steel buyers twice each month to gauge the willingness of their steel suppliers to negotiate pricing. The results reflect current steel demand and changing spot pricing trends. SMU provides our members with a number of ways to interact with current and historical data. To see an interactive history of our Steel Mill Negotiations data, visit our website here.
Latest in SMU Data and Models