Steel Mills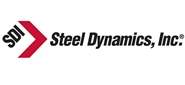 Steel Dynamics Posts Record Year
Written by Sandy Williams
January 22, 2019
---
Steel Dynamics is excited about its recently announced plans for a new steel mill in the Southwest. After an outstanding year, breaking records for shipments, sales, net income and cash flow, CEO Mark Millett is looking forward to filling a steel void in the southwestern U.S. and Mexico.
Steel Dynamics hopes to announce a site for the new mill within eight weeks and to begin construction this year once permits are secured. Sixty percent of production from the 3-million-ton mill will be directed to the four-state region of Texas, Oklahoma, Arkansas and Louisiana, and 40 percent to Mexico.
Millett stressed, "We're not just adding production capacity, we are targeting markets, and the new mill will have competitive advantage in those areas." When asked if the new mill will steal market share from integrated mills, Millett said, "I certainly hope so." A large portion of the production will directly target the energy pipe and tube imports coming through Houston.
SDI recycling operations already control scrap in the region and in Mexico, where much of the scrap is prime. SDI also plans to cost-effectively source pig iron through the port systems.
The location of the mill will provide a competitive supply chain as an option to imports flowing into Houston and the West Coast, said Millett, reducing lead times and freight costs.
SDI envisions an industrial campus similar to its operations at Butler, which serves six or seven neighboring facilities consuming about 400,000 to 500,000 tons of steel per year.
Millett agreed there has been a bit of buyers' strike recently, a "buyer hesitance" that coincides with a raw material picture that has been depressed for a few months.
"In the past when there is an expectation of continued downward pressure on scrap pricing, steel consumers, expecting a fall in prices, tend to limit their buy to just what they need and don't necessarily want to speculate on growing their own inventory," he said. "I would suggest, though, that we are at the bottom. I do think we have seen a tendency for everyone to jump out of the market and then suddenly everyone jumps back into the market, and I think we are at that point."
Auto and manufacturing remain strong. Energy firms are extremely bullish and expect oil exports to increase, as well as the collection and distribution of natural gas, said Millett. As a result, collection and distribution pipeline will be a very strong market for the next few years.
The construction sector continues to grow, as well. The structural and rail division in Columbia City recorded record shipments to the sector in 2018. New Millennium Building Systems is currently experiencing a strong backlog. Millett noted that some construction projects have been pushed back, but not canceled, due to labor shortage issues. The situation offers "continued legs" for the industry, he said.
"We see a very healthy market environment in 2019, and with that we think demand and the order rate will pick up in the next week or two," Millett added.
Reporting financial and production metrics for the quarter, Steel Dynamics broke several records in 2018:
Record steel shipments of 10.6 million tons and steel fabrication shipments of 642,000 tons
Record net sales of $11.8 billion and operating income of $1.7 billion
Record net income of $1.3 billion
Record annual cash flow from operations of $1.4 billion and EBITDA of over $2.0 billion
Fourth-quarter results were also strong with operating income of $402 million, but decreased 30 percent from the third quarter due to a 6 percent decline in shipments and metal spread compression.
Fourth-quarter operating income in flat rolled operations decreased 34 percent from Q3 due to maintenance outages at the Butler and Columbus flat rolled division, reducing flat rolled shipments and adding $20 million to operating costs.
Average steel product selling price in Q4 decreased $48 to $940 per ton, while average ferrous scrap cost per ton melted decreased $9 to $343 per ton.
"We believe the market dynamics are in place for domestic steel consumption to continue to increase this year," said Millett. "Based on strong domestic steel demand fundamentals and continued customer optimism, we believe North American steel consumption will experience steady growth. In combination with our existing and newly announced expansion initiatives, we believe there are firm drivers for our continued growth."

Latest in Steel Mills