Service Centers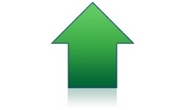 Russel Metals Finishes 2018 on a Strong Footing
Written by Tim Triplett
February 9, 2019
---
Canadian distributor Russel Metals reported strong financial results for the 2018 fourth quarter and for the year ended Dec. 31, 2018, for all three of its operating segments. The company attributed its success to growth in value-added processing and its U.S. energy field stores, as well as an improvement in its average selling price.
Russel, like other suppliers, has benefited from the safeguard measures the government put in place in response to the Trump administration tariffs in the U.S., which have restricted steel imports into both countries. "Overall, the impact has been healthy for our service centers and for the energy environment to maintain the pricing level that's good for the mills, good for the service centers and good for energy distribution," said Russel President and CEO John Reid during the company's conference call with analysts and investors on Thursday.
Asked if he is concerned the Canadian government may decide to end the safeguards, Reid said he considers that unlikely. "If they did remove them and the U.S. safeguards stayed in place, Canada would become a dumping ground for materials. I think they will try to mirror more permanently what the U.S. is doing. I don't think they can disconnect the safeguards. That would just open up the world market through Canada."
Steel prices remain at healthy levels so far this year, though they are experiencing some downward pressure, Reid noted. "Specifically, flat rolled prices are lower as scrap prices have fallen and import spreads offer attractive opportunities as quotas reset. Plate continues to be the strongest North American product due to strong demand levels. The energy market is seeing a modest pull-back in capital spending due to reduced oil prices. For the first quarter, we expect stable demand with pressure on steel prices," he said.
Russel's net income in the last full fiscal year totaled $219 million on revenues of $4.2 billion—almost $100 million higher than the comparable 2017 net income on $3.3 billion in revenues. (All figures are in Canadian dollars.)
Net income for the 2018 fourth quarter totaled $46 million on revenues of $1.1 billion, up from net income of $28 million in the 2017 fourth quarter.  
Fourth-quarter revenues in Russel's metals service center segment increased 25 percent to $524 million, compared to the same period in 2017. Steel price increases and continued growth in value-added processing resulted in a 28 percent improvement in the average selling price over the fourth quarter of 2017. Operating profits of $28 million were 80 percent higher than in the same quarter of 2017, the company said.
Revenues in Russel's energy products segment increased 44 percent in the fourth quarter to $432 million primarily due to U.S. line pipe projects and higher oil field service store activity. The segment saw operating profits of $33 million, up from $28 million in the same quarter last year.
Revenues in Russel's steel distributors segment increased by 50 percent over the prior-year's fourth quarter to $157 million due to higher steel prices and stronger demand. Operating profits improved from $8 million to $11 million.
"We are extremely pleased with the excellent results in 2018 and would like to commend all our operations for their tremendous execution during the fourth quarter and throughout the year," Reid said. "Our strong earnings were a result of their ability to utilize local market knowledge to react quickly to the changing environment. In addition, growth in both our value-added processing and our U.S. energy field stores and our distributor's ability to source product through international trade expertise greatly contributed to our outstanding year."
Editor's note: Russel Metal Director, President and Chief Executive Officer John Reid is scheduled to appear at Steel Market Update's Steel Summit Conference Aug. 26-28 in Atlanta. Click here for more information.

Latest in Service Centers