SMU Data and Models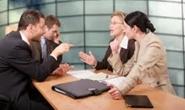 Steel Mill Negotiations: Price's Up, Bargaining's Down
Written by Tim Triplett
December 22, 2020
---
Based on Steel Market Update's check of the market this week, hot rolled steel prices are nearing $1,000 per ton, within sight of a record high. With service centers and OEMs willing to pay such high prices in order to secure inventory in a tight market, it's no surprise the buyers report little willingness among the mills to negotiate any discounts.
Data from Steel Market Update's market trends questionnaire this week shows only minor changes in the past month. Virtually all the steel buyers responding this week said the mills are unwilling to deal on hot rolled and 95 percent said the mills would not negotiate on cold rolled.
Negotiations for coated steel orders are just as tight, with 96 percent reporting the mills refusing to discount galvanized orders, and all respondents reporting no price breaks on Galvalume.
There was little change in negotiations for steel plate with just 14 percent reporting that the mills are flexible on price. Demand for plate has improved significantly in the past month, with plate prices on the increase much like flat rolled.
Note: These negotiations are based on the average from manufacturers and steel service centers who participated in this week's SMU market trends analysis. To see an interactive history of our Negotiations data, visit our website here.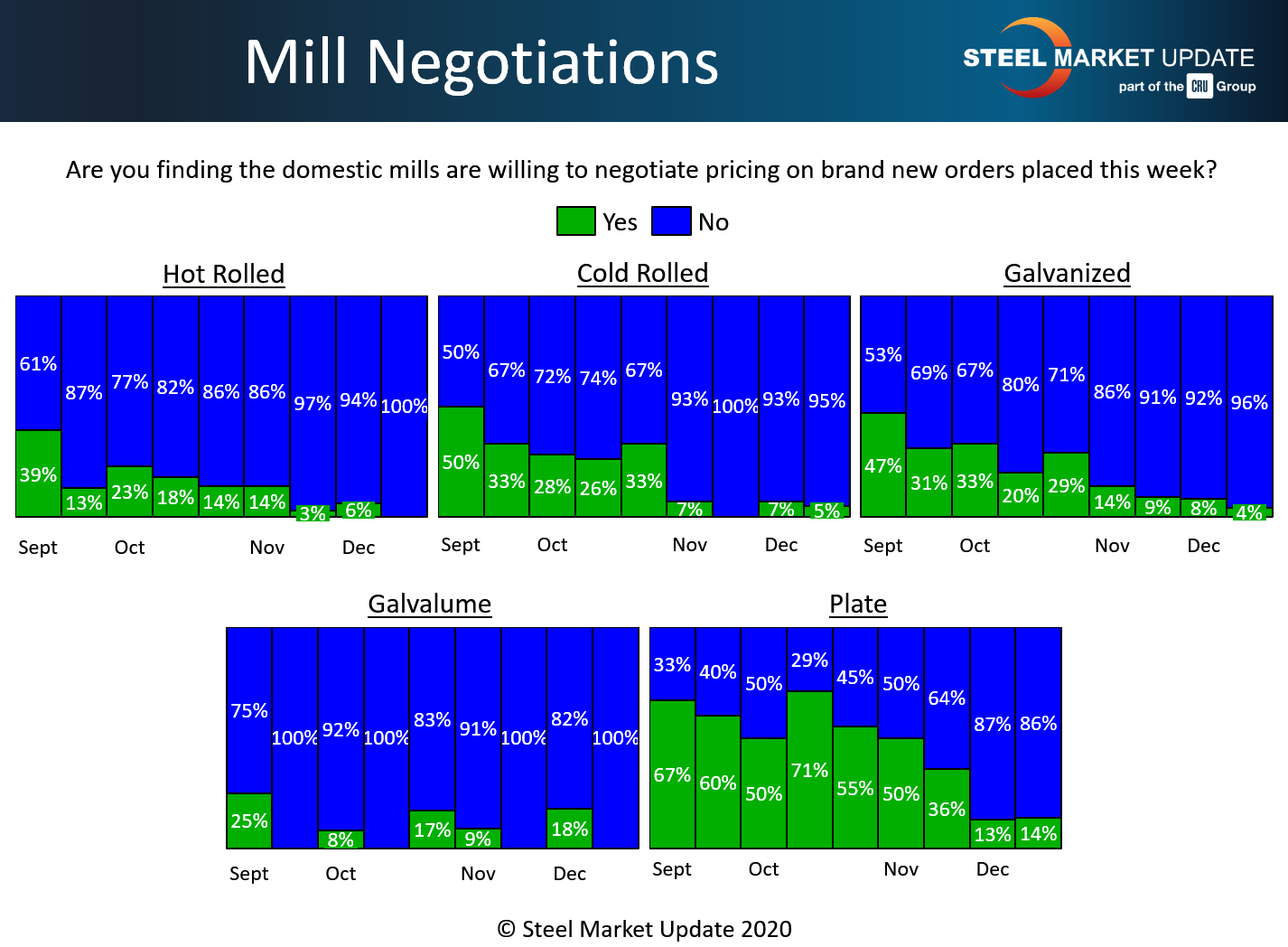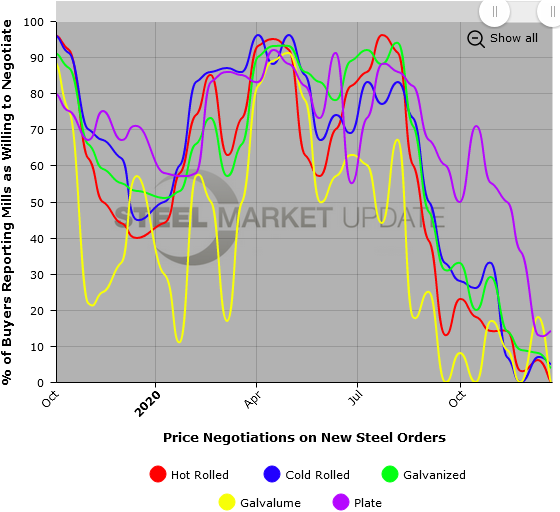 Latest in SMU Data and Models