Final Thoughts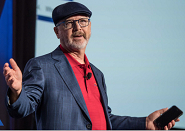 Final Thoughts
Written by John Packard
January 17, 2021
---
On Wednesday at noon the Biden administration will take over the Executive Branch of the U.S. government.  President Biden is planning on hitting the ground running as he works to control the pandemic, put the U.S. back in the Paris Climate Accord, and (unfortunately) deal with a country fractured by Trump insurrectionists.
Biden has made it clear that another one of his early Executive Orders will be a "Buy American" provision for any government contracts. He will be pushing for clean energy, which includes many infrastructure projects that are steel intensive. A large infrastructure bill is slated to come a little later this year.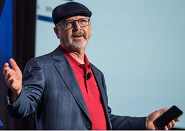 The key question I have is, will Biden make a move to reduce, or eliminate, the Section 232 tariffs? The Democrats in the past would be in favor of duties to control the influx of foreign steel and Republicans were considered the free traders. However, much has changed under the four years of Trump. With steel prices at record highs, the odds that the Section 232's don't last in their existing form has to be part of everyone's risk scenario for 2021.
On Monday we will send out invitations to participate in our SMU flat rolled and plate steel market trends survey. We will be asking questions about lead times and late orders and how they have been impacting your business. If you would like to participate in our every other week survey, please send me a note: John@SteelMarketUpdate.com
We published our final Service Center Inventories and Shipment report late last week to data providers. Our Premium members will be getting the data tomorrow. There is some interesting information being collected – especially when it comes to the amount of inventories on order, and the percentage of inventories that are reserved for contract customers. If you are interested in receiving our data, please contact Paige Mayhair at Paige@SteelMarketUpdate.com as the data is only provided to our data providers and our Premium subscribers.
We are closing in on 300 registered attendees for the 2021 Virtual Tampa Steel Conference, which will be held on Feb. 2. I am contacting all of the speakers and I am finding there will be some interesting information shared during this conference. This is probably the only time you are going to see ticket prices this low ($150 for non-SMU/CRU attendees down to $100 per person for SMU/CRU members who register more than one person for the event). You can find more information about the speakers, their biographies, costs and how to register by clicking here. If you are having any issues registering, please contact conferences@crugroup.com or you can drop me an email: John@SteelMarketUpdate.com
We will be holding another one of our Steel 101: Introduction to Steel Making & Market Fundamentals Workshops on Feb. 9-10. This workshop will be virtual, and our last virtual Steel 101 workshop received high marks from the attendees. Come join me and the other Steel 101 instructors. You can learn more by clicking here.
As always, your business is truly appreciated by all of us here at Steel Market Update.
John Packard, President & CEO, John@SteelMarketUpdate.com

Latest in Final Thoughts