Steel Mills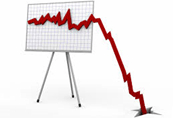 Dramatic Loss at ATI Due to Restructuring
Written by Sandy Williams
January 28, 2021
---
Allegheny Technologies Inc. posted a net loss of $1.22 billion due to more than a billion dollars of restructuring and other charges related to the exit from its stainless sheet products business. Excluding restructuring and additional charges, adjusted net loss was $41.9 million.
"In the fourth quarter, we took decisive action to accelerate our future by exiting the low-margin standard stainless sheet product line and redeploying capital to high-return opportunities," said President and CEO Robert Wetherbee. "We've already made significant progress on achieving that goal. The transformation represents a major step forward to making ATI a more sustainably profitable aerospace and defense-focused company."
Sales were flat at $223.3 million for the High Performance Materials & Components segment. Advanced Alloys & Solutions posted sales of $436 million for the fourth quarter.
"Looking ahead to the first quarter, we expect a continued difficult market environment driven by the COVID-19 resurgence and the relatively low rates of global air passenger travel," said Wetherbee. "Our first quarter 2021 compares to a robust pre-pandemic quarter for ATI that included a surge in wide-body jet engine product sales."
"For the full year 2021, we are optimistic that the worst is behind us and demand will begin to rebound as COVID-19 vaccines are increasingly approved and administered around the world. We expect our demand to improve in the second half of the year, led by increasing narrow-body engine production volumes enhanced by ATI's jet engine-related share gains and new business in airframes. In 2021, we are focused on delivering operational excellence for our customers, transforming our specialty rolled business, and maintaining the strength of our balance sheet and cash generation efforts," concluded Wetherbee.

Latest in Steel Mills