Steel Products Prices North America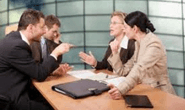 As Mills Cheer Section 232, Buyers Look for Steel Abroad
Written by Michael Cowden
February 10, 2021
---
Section 232 tariffs and quotas have left domestic steelmakers and steel consumers in sharply different realities.
One side is investing big at home and enjoying record profits. The other is angry about sharply higher costs and is scouting for more steel abroad.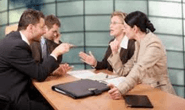 That was the takeaway from a trade roundtable at Steel Market Update's virtual Tampa Steel Conference last week, during which one speaker described steelmakers and their downstream customers as living in "alternate universes."
The Mill Perspective
Section 232 reduced imports and allowed domestic mills to invest heavily in expanding their operations, including more than $13 billion in projects that remain on the books despite the challenges posed by the COVID-19 pandemic, Steel Manufacturers Association (SMA) President Philip K. Bell said during the roundtable.
If supplies are squeezed, it is because automotive demand has remained stronger than expected despite the pandemic; because construction activity has been more resilient than anticipated; because of low interest rates; and because the Biden administration is expected to spend big on infrastructure, Bell said.
There were price spikes after the Trump administration came into office in anticipation of mill-friendly trade policies and again after the former president rolled out Section 232 tariffs and quotas. It's possible that pattern could repeat in the current market, he said.
"I think we will see normalization, particularly as we see more and more investment come online, which was spurred by the 232 itself," Bell said.
Much of that expansion has been undertaken by electric-arc furnace (EAF) steelmakers. Big River Steel, part of U.S. Steel, has doubled capacity at its Arkansas mill. Steel Dynamics Inc. is building a new mill in Texas. And Nucor is expanding capacity at its flat-rolled mill in Ghent, Ky., while North Star BlueScope is boosting output at its mill in Delta, Ohio.
A new administration will mean change when it comes to steel trade policy. But the SMA appreciates the "methodical and measured approach" the Biden team has taken to date, Bell said.
His suggestion: "There needs to be more focus on finished steel products" as President Joe Biden considers his options on tariffs and trade. One thing Biden shouldn't do is unilaterally scrap Section 232.
"We have to have leverage…. And that's why it's important to keep 232 in place until there is a plan developed that can allow fairly traded steel to come into this country," Bell said, noting the persistent issue of global steelmaking overcapacity.
The Manufacturer Take
Priefert Manufacturing would "love to buy every pound" of steel it needs from U.S. mills, but has been unable to do so because of limited domestic supplies and high domestic prices. The farm, ranch and rodeo equipment maker has instead watched as foreign competitors have taken market share and as potential customers have moved offshore, said Chris Shipp, company vice president, supply chain.
Take the solar energy sector, likely to be a focus of the Biden administration's green initiatives. Priefert is a big player in the South in that segment. "Unfortunately, we have just lost pretty much most of that business…because the price of steel in the United States does not allow us to be competitive," Shipp said, noting U.S. hot-rolled coil prices of as much as $1,200 per ton ($60/cwt).
Steel Market Update's average hot-rolled coil price stands at $1,180 per ton, up 16.8% from $1,010 at the beginning of the year and up 168% from a 2020 low of $440 per ton recorded in August.
And it's not just price that's a problem, so too is supply. Priefert has seen activity increase since the COVID-19 outbreak and has notched record sales some months, if not the record profits that U.S. mills have posted. "We are busy. We need steel. And the challenge is, we just cannot find it," Shipp said.
The result: U.S. manufacturers are looking offshore for steel and, at current domestic prices, finding that imports are a viable option even once Section 232 tariffs–25% in the case of steel from most countries–are considered. "The import is landing now, and those rates will continue to go up," he said.
Shipp also pushed back against the notion that Section 232 was beneficial for U.S. industry, noting that the tariffs and quotas have done little to help the smaller businesses that have been hit hardest by the pandemic.
"Here's the unintended consequences: American manufacturers going out of business. Can't afford to pay their bills and can't get the supply." And that's a big problem, because steel consumers employ more people than steelmakers, Shipp said.
The tariffs and quotas have also hurt domestic slab converters such as California Steel Industries, NLMK USA, and AM/NS Calvert. "There are Americans working at those mills, and they should be a part of the solution, not excluded," he said.
The Legal Position
Hot-rolled coil prices of $1,100-1,200 "are not sustainable" and they are "not genuine" in the sense that big contract customers, such as automakers, pay a much lower price. The result is a "dual market," said trade attorney Lewis E. Leibowitz, of the Washington Law Office of Lewis E. Leibowitz.
"People are hurting, and you need to relieve their pain. I think that a temporary waiver of tariffs, a temporary suspension of them, for the duration of this emergency…would be very prudent," Leibowitz said.
The dual market–one characterized by high spot prices for smaller buyers and low contract prices for larger ones–needs to "come to an end or change radically pretty soon." And if it doesn't, "the companies that deal with service centers and that type of distribution are going to be uncompetitive. And if they are uncompetitive, they will disappear. They will either move offshore or they will go out of business," he said.
Such sacrifice is unnecessary given that approximately two-thirds of the domestic steelmaking industry, namely the portion represented by EAF steelmakers, has proven its ability to compete globally and to adapt to rapidly changing market conditions. The problem is the one-third accounted for by integrated mills, which Leibowitz contends are in a state of "long-term decline."
"It's the other third that needs help. We need to figure out a policy that delivers that but also doesn't unduly damage the downstream sector. We are not there right now. The current arrows in the quiver aren't doing it," Leibowitz said.
And more trade barriers on downstream products, while they might assist "for a few weeks or a few months," are not a good long-term solution. Such protections will ultimately increase project costs–think infrastructure work–and result in fewer upgrades to U.S. roads and bridges long overdue for an overhaul, he said.
"My own personal view is that more of the same won't do. We're going to have to change these things to move forward and make progress," Leibowitz said.
Besides, Section 232 is already "in trouble" because of various legal issues "coming down the pike" regarding downstream products such as steel nails and aluminum body panels, the exemption process, and the 50% duty on Turkish material. The tariffs and quotas are also at odds with the Biden administration's goal of rebuilding international alliances strained during the Trump presidency, he said.
By Michael Cowden, Michael@SteelMarketUpdate.com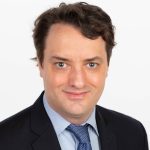 Latest in Steel Products Prices North America