Trade Cases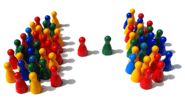 Metals Consumer Group Asks Biden to Scrap Section 232 ASAP
Written by Michael Cowden
February 10, 2021
---
The Coalition of American Metal Manufacturers and Users (CAMMU) wants the Biden administration to terminate Section 232 tariffs and quotas on imported steel and aluminum "at once."
The group–which claims to represent more than 30,000 companies and one million workers in downstream metals-consuming sectors–said doing so will save jobs at home and allow the U.S. and its allies to better combat overcapacity in China.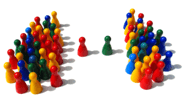 "It's time for the U.S. to put counterproductive trade policies in the past. We ask that you move at once to terminate the Section 232 steel and aluminum tariffs and focus instead on re-engaging with our trading partners on a coordinated response," CAMMU said in a Feb. 10 letter addressed to President Joe Biden 
The group says the move is also necessary because Section 232 tariffs and quotas have resulted in record steel prices, extended lead times and disrupted supply chains–thereby threatening U.S. manufacturers' ability to compete with finished goods made abroad.
"The domestic steel industry, which believes the tariffs should remain in place, fails to understand that, without U.S. steel-consuming manufacturers buying their steel products, any misperceived advantage derived from the tariffs will be useless," CAMMU said.
And the exemption process has not proven up to the task of allowing in enough imported steel and aluminum to keep consumers humming. The result: The number of exclusion requests, which the Trump administration Commerce Department estimated would be 4,500, exceeds 200,000, the group said.
"The exclusion process alone cannot address the shortages and price spikes that are hurting steel- and aluminum-using manufacturers," CAMMU said.
The tariffs also aren't helping the wider economy. They created 1,000 jobs in steel and aluminum production but cost 75,000 jobs in the broader manufacturing sector, the group said, citing figures from the Federal Reserve Board of Governors.
"By taking action to terminate the Trump tariffs, your administration can prevent U.S. manufacturers from shutting down production lines, laying off workers and potentially even closing their doors," CAMMU said.
One thing the group and the domestic steel industry agree on: The need to combat excess steel and aluminum production capacity in China, which CAMMU estimated at one billion tons.
The Trump administration, like the Obama administration before it, had been leading global talks to address overcapacity in China. "These talks ended after the U.S. imposed Section 232 tariffs on steel and aluminum imports, leaving those structural supply issues unaddressed," the group said.
President Donald Trump imposed Section 232 tariffs–25% on foreign steel and 10% on foreign aluminum–in March 2018.
Market Reaction
Industry sources are split on whether Section 232 will remain in place roughly as is or whether it might see significant changes in the coming weeks.
Lobbying groups for U.S. mills contend that the tariffs have allowed domestic producers to invest billions of dollars in adding new capacity or upgrading existing mills. And Section 232 has support among steel state Congressional representatives on both sides of the aisle.
The trade action also has been championed by key Democratic constituents such as the United Steelworkers (USW) union. It brought nearly $2 billion into Treasury Department coffers in the federal government's last fiscal year. And Section 232 could be used as leverage in other matters.
"There seems to be enough bipartisan support to keep it going. Blue and Red both like green," one respondent to a recent Steel Market Update survey said.
"I do not think Section 232 will change unless there are some trade deals done in lieu of the tariff," a second survey respondent said.
And Section 232 is simply not a pressing matter for Biden, who has a full plate when it comes to containing COVID-19 and its economic fallout as well as the social and political unrest unleashed over the last year. "I believe Section 232 is way down the list of priorities for the federal government and this will not change anytime soon," a third survery respondent said.
But others think the tariffs could removed from North Atlantic Treaty Organization (NATO) allies in Europe, for example.
"I think it will be part of broader negotiations/settlements with countries/trading blocs. I therefore don't expect changes quickly, but perhaps by year-end," one survey respondent said.
Some of those who think tariffs versus the European Union will be lifted predicted that process could happen quickly.
"Biden will allow the EU to be tariff free. This will happen in next 4-6 weeks," another survey respondent said.
By Michael Cowden, Michael@SteelMarketUpdate.com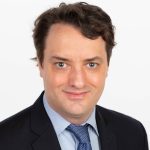 Latest in Trade Cases