Steel Mills

Ternium Offers June Tons to U.S. Ahead of New HSM Start-Up
Written by Michael Cowden
March 10, 2021
---
Ternium plans to start up its new hot-strip mill in Pesquería, outside of Monterrey, Mexico, in early June, according to market participants.
The development has allowed the Latin American steelmaker to take June orders for customers in the U.S, sources said.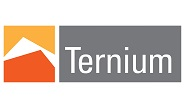 Those tons from will be rolled from Ternium's existing hot-strip mills, something that is possible because of the additional capacity expected from the new Pesquería mill, they said.
Ternium does not expect to sell huge volumes into the United States, but does hope to establish regular business north of the Rio Grande River, sources said.
The steelmaker did not respond to a request for comment from Steel Market Update for this article.
Big Tons
The new, $1 billion Pesquería hot-strip mill is expected to have annual capacity of approximately 4.5 million tons per year.
To put that figure in context, Ternium's three existing hot-strip mills in Mexico have combined annual capacity of 4.9 million tons per year, according to the Association for Iron and Steel Technology's 2021 Directory of Iron and Steel Plants.
Ternium had been largely absent from the U.S. hot-rolled coil market in recent months as has Mexico in general, according to market participants and U.S. Commerce Department figures.
The U.S. imported 50,395.1 metric tonnes of hot-rolled coil from Mexico in 2020, per Commerce data. That made it the fifth largest foreign hot band supplier to the U.S. behind Canada, South Korea, Japan and the Netherlands.
This year, in contrast, U.S. buyers have imported or are licensed to import only 1,110.4 tonnes, according to Commerce data last updated on Tuesday, March 9.
Limited tonnage from Mexico results in part from the Mexican market being battered by many of the same factors impacting the U.S. steel sector–namely idled capacity colliding with a sharp, unexpected increase in demand following the COVID-19 outbreak. Mexico, like the southern U.S., was also hit by severe weather that significantly reduced output at Ternium and at domestic rival Altos Hornos de México (AHMSA).
Ternium had already been heavily reliant on outside suppliers, to the tune of more than one million tons per year, for substrate to feed its downstream operations. And much of that material was purchased from mills in the U.S. and Canada. The new capacity from the Pesquería hot-strip mill will displace substrate that Ternium had imported or purchased from third parties, sources said.
The material being offered into the U.S. from existing Ternium mills is mostly commodity products. The new mill, which Ternium calls world class, is designed to focus on higher-end products such as exposed-grade automotive products and advanced high-strength steels, much of it for domestic consumption within Mexico, they said. 
Good Timing
Commissioning trials for commercial grades will begin in June with full production of that material beginning in July and August. The mill will subsequently trial low carbon and medium carbon material, and will ramp those products up to full production in August. And the facility will continue to move up the value chain, with trials of higher-end non-grain-oriented electrical steels, line pipe substrate and high-strength steels slated for September, sources said.
The development is not entirely unforeseen. "Our expansion project in the country (Mexico) continues advancing … with a new hot-rolling mill at the Pesquería facility expected to begin operation in four months," Ternium Chief Executive Officer Máximo Vedoya said during the company's fourth-quarter earnings call on Feb. 24. Vedoya on the earnings call said that the "first coil" from the new hot-strip mill was expected in June.
That timeline outlined then would have the mill starting up in late June. But the project is moving ahead of schedule, and the date of the first coil will probably move up as a result, sources said.
The new hot-strip mill had been slated to come online in October of 2020, but was delayed multiple times because of restrictions related to the COVID-19 pandemic, they said.
The mill will nonetheless be coming online during what is expected to be a period of strong global steel demand and high prices.
And Ternium has seen strong demand not only in North America but also in Europe, with prices on the rise in both regions, Vedoya said on the earnings call.
Skyrocketing steel prices are not something even Ternium anticipated. "We thought that in the second quarter, they were going to start, not decreasing, but not increasing. Clearly today, they are much higher than what we expected," he said.
Steel Market Update does not price Mexican hot-rolled coil, but price dynamics in Mexico typically follow those in the U.S.
SMU's benchmark hot-rolled coil price stands at $1,270 per ton ($63.50/cwt), up 7.6% from $1,180 per ton a month ago and 28.9% above $985 per ton at the beginning of the year.
The result: Hot band prices now stand less than $10 per ton below an all-time high. Hot-rolled coil prices hit $1,070 per ton in July 2008, before the financial crisis. That figure, adjusted for inflation, is $1,279 per ton in 2021 dollars, according to the U.S. Bureau of Labor Statistics.
But while the new hot-strip mill will allow Ternium to participate more in the U.S. market, the goal is for the facility to supply a growing and increasingly demanding Mexican steel sector–especially given the country's growing importance as an automotive manufacturing hub, sources said.
"The decision we took three years ago to expand our capability to supply sophisticated industrial customers in the region, it's finally coming to fruition. And I really believe this will transform our company," Vedoya said.
By Michael Cowden, Michael@SteelMarketUpdate.com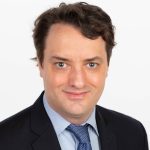 Latest in Steel Mills