Final Thoughts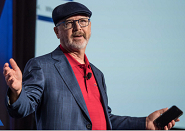 Final Thoughts
Written by John Packard
March 11, 2021
---
Service centers reported lower shipments during the month of February partially due to the harsh winter weather associated with "Snowmageddon." Steel Market Update's proprietary service center inventories and shipments report indicated 42.7 days of flat rolled inventories, which is up from 40 days of supply on hand at the end of January. Plate inventories stood at 46.6 shipping days of supply, which is essentially unchanged from the previous month.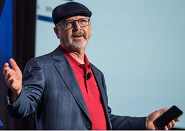 The most interesting statistic is the amount of inventory on order, with flat rolled seeing an increase of 9.3 days of supply at the end of February. According to SMU analysis, "As a percentage of inventory, flat rolled on order jumped to 135.1% in February from 120.9% in January."
The data just shared is only part of the report that is provided to data providers and those of you who are Premium subscribers. If you would like to learn more about our inventories analysis, or would like to inquire about becoming a confidential data provider (service centers/wholesalers only), please contact Estelle Tran at Estelle.Tran@crugroup.com. If you are an Executive level subscriber and would like to upgrade to Premium (which gives you access to a portion of the service center inventories and shipments report), please contact Paige Mayhair at Paige@SteelMarketUpdate.com
We are going to host a truly unique SMU Community Chat Webinar this week with Ryan Smith of CRU. Ryan is one of the global steel pricing experts for CRU, and he is deeply involved with decarbonization of the industry and what that means for mills and manufacturing companies around the world (see article above). Because Ryan is stationed in Sydney, Australia, which is +15 hours from our time here in the United States, the webinar will be at 3:30 p.m. Eastern Daylight Savings Time on Wednesday. This webinar is free for our member companies and for anyone within the industry. To register please click here.
At the end of this month, we will host one of our SMU Steel Hedging 101: Introduction to Managing Price Risk Workshops. We still have room for this virtual hedging workshop. You can learn more about the agenda, instructors, costs and how to register by clicking here.
The vaccination news here in the United States has been more positive than what was expected by this time. Many states are beginning to open up vaccinations to those other than senior citizens, and I am becoming even more confident that those of you wanting to attend our 2021 SMU Steel Summit Conference will be able to be vaccinated prior to the beginning of August. The dates of our conference, which will be held live and in-person at the Georgia International Convention Center in Atlanta, are Aug. 23-25. We are closing in on 250 registrations already. You can learn more about our confirmed speakers, agenda, costs to attend and how to register by clicking here.
As always, your business is truly appreciated by all of us here at Steel Market Update.
John Packard, President & CEO, John@SteelMarketUpdate.com

Latest in Final Thoughts