Steel Mills

JSW Making Slab in Ohio, Keeping Hot Strip Mill Idle
Written by Michael Cowden
March 23, 2021
---
JSW Steel USA's electric-arc furnace (EAF) and slab caster are up and running, but the company has decided to keep the plant's hot strip mill idle, a company spokesman said.
JSW's Mingo Junction, Ohio, flat-rolled steel mill will make slabs and will "continue with outside tolling," he added. "Right now, the hot strip mill is under care and maintenance until they (JSW) evaluate next steps."

The spokesman stressed that while the hot strip might be idled, "it is not shut permanently."
JSW Steel USA had told Steel Market Update that the EAF would restart in early March. The company had not previously confirmed its plans for the hot strip mill.
The company currently has 210 people working at the Ohio mill. That number will increase to 280 over the next few months as slab production there continues to ramp up, the spokesman said.
The Mingo Junction EAF has a capacity of 1.5 million tons per year, and the facility's hot strip mill has annual capacity of 2.8 million tons, according to the Association for Iron and Steel Technology (AIST) 2021 Directory of Iron and Steel Plants.
The mill is sending some of the slab it makes to its sister facility in Baytown, Texas, to be made into plate. The Baytown plate mill started earlier this month, and the large-diameter pipe mill located there, which uses plate as substrate, is expected to restart in April, the spokesman said.
But Baytown does not consume all the slab produced at Mingo Junction, which leaves tons available for other mills to roll. And the spokesman noted that, as a result, JSW Steel USA is perhaps the only merchant slab producer in the U.S.
He declined to say which companies were toll rolling JSW slabs. But SMU has previously reported that JSW slabs are being toll rolled at Allegheny Technologies Inc.'s (ATI's) hot rolling and processing facility in Brackenridge, Pa.
Domestic slab re-rollers – companies such as NLMK USA, California Steel Industries (CSI) and AM/NS Calvert – are potential customers of semifinished goods that are melted and poured in the United States, which qualifies them for publicly funded projects such as infrastructure work.
Indeed, JSW Steel USA Director Parth Jindal, in a recent LinkedIn post, noted that JSW's mills in Ohio and Texas would together be able to offer "over 1 million tons of M&M steel into the U.S. market." Jindal added: "Proud of the teams." 
JSW idled both its Mingo Junction and Baytown mills in 2020 in response to poor market demand following the outbreak of the COVID-19 pandemic. It also took the downtime to make upgrades to the Ohio mill's EAF and caster.
"They took an old EAF and made it a brand new EAF within an existing structure – that's all online right now and it's humming," the spokesman said.
He said JSW remains committed to its U.S. operations, noting that the company has invested $150 million in the Ohio mill since it was first purchased, including $40 million more recently for upgrading the Mingo Junction EAF.
JSW Steel USA's current footprint stems from its 2018 acquisition of the former Acero Junction. And JSW has pledged to invest $500 million in its U.S. operations, including for an EAF at the Baytown mill.
The EAF project in Baytown, which had been paused, remains on hold, the spokesman said.
The idling of the Mingo Junction hot strip mill, which is used to convert slab into hot-rolled coil, comes despite hot rolled prices being at their highest point ever.
SMU's average U.S. hot-rolled coil price stands at $1,315 per ton ($65.75/cwt) this week, nearly triple a 2020 low of $440 per ton.
By Michael Cowden, Michael@SteelMarketUpdate.com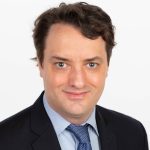 Latest in Steel Mills