Steel Markets

SSAB, Volvo Aim for Fossil-Free Steel Vehicles by '22
Written by Michael Cowden
April 9, 2021
---
Swedish steelmaker SSAB and automaker Volvo have teamed up to make what they hope will be the first vehicles made from fossil-free steel.
Volvo plans to begin production of concept vehicles this year using fossil-free steel produced by SSAB, which is pioneering a hydrogen-based steelmaking process.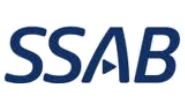 Small-scale serial production will begin in 2022, and mass production will ramp up from that point onward, the companies said.
The effort is part of Volvo's push to be climate-neutral by 2050, in line with targets set by the Paris Agreement, Volvo Group President and CEO Martin Lundstedt said.
"This means (not only) that our vehicles and machines will be emission-free when in operation, but also that we will review the materials, like steel, used in our products and will gradually switch to fossil-free alternatives," he said.
SSAB's top executive said his company aims to be the go-to provider of such products. And it expects to be making fossil-free steel "at commercial scale" by 2026.
"We are constantly looking at how we can become a more comprehensive supplier of fossil-free steel to customers like Volvo," he added. "We see a new green revolution emerging."
The key: SSAB's Hybrit project, undertaken in conjunction with Swedish iron ore miner LKAB and Swedish power company Vattenfall. The partners commissioned a pilot hydrogen-based direct-reduced iron (DRI) plant in Luleå, in northern Sweden, in August 2020. The town of Gällivare, located even further north, was selected as the location for a demonstration plant for industrial-scale production in March.
SSAB's long-term goal is to charge hydrogen-based DRI into electric-arc furances (EAFs) powered by renewable energy. That would obviate the need for coking coal used in traditional blast furnaces and would almost entirely reduce the carbon emissions associated with conventional steelmaking. The byproduct of the hydrogen-based process would be water rather than the carbon dioxide associated with traditional steelmaking.
"We are now taking a giant leap towards an entirely fossil-free value chain all the way to the end customer," Lindqvist said.
The steel industry accounts for 7% of global steel carbon dioxide emissions, underscoring the need for alternative steelmaking technologies. And the switch to carbon-free steelmaking could reduce emissions in Sweden by an even steeper 10%, SSAB said.
SSAB and Volvo are not the only companies exploring carbon-free steel.
German automaker BMW has teamed up with U.S. start-up Boston Metal to make CO2-free steel. And U.S. Steel has introduced verdeX, a low-carbon advanced high-strength steel that will be made at Big River Steel, an Arkansas EAF steelmaker that it acquired earlier this year.
But there are concerns about how the industry will pay for the significant investments and higher costs associated with hydrogen-based steelmaking . Such alternative production methods might work during periods of high prices, but it's not clear whether they would be feasible once the steel market, which is cyclical, sees a period of extended low prices.
Carbon border taxes might be one solution. But if such policies are applied to steel and not to downstream products, it could result in manufacturers moving offshore.
By Michael Cowden, Michael@SteelMarketUpdate.com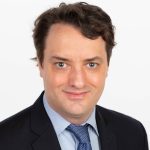 Latest in Steel Markets