Steel Products Prices North America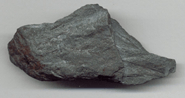 Clash of Titans Over Mining Rights?
Written by Sandy Williams
May 14, 2021
---
U.S. Steel may be about to enter the competition for the Nashwauk mining rights recently stripped from Mesabi Metallics. Cleveland-Cliffs is considered the likely successor to take over the mineral leases, but the proximity of the land to U.S. Steel's Keetac operations would make it an attractive asset for the company.
"The close proximity to our Keetac mine would significantly enhance U.S. Steel's ability to quickly develop and produce from the Nashwauk site, increasing the flexibility we could have to serve our electric-arc furnace footprint in the United States given the permitting in place for a Direct Reduced Iron (DRI) facility on the site," U.S. Steel said in a statement.
U.S. Steel's Minnesota ore operations include taconite plants Keetac in Keewatin and Minntac in Mt. Iron. The two mines have a combined pellet production of 22 million tons annually as well as 1.3 million tons from a joint-venture ownership in Hibbing Taconite.
Cleveland-Cliffs CEO Lourenco Goncalves said the company is "ready to step in" to develop Nashwauk and create jobs needed on the Iron Range. Cliffs is the majority owner and operator of Hibbing Taconite and U.S. Steel is a minority owner. Goncalves wants the mineral rights in order to extend Hibbing operations beyond the end of its mine life in 2024 and to build a second hot-briquetted iron facility.
The competition between the two steel producers is already being touted as a "clash of the titans."
In December 2020, Goncalves threatened to shut down Hibbing Taconite if Cliffs did not get the Mesabi Metallic leases, stating "I do not bluff."
In February, Minnesota Gov. Tim Walz urged Cleveland-Cliffs and U.S. Steel to negotiate a land swap that would extend the life of both Hibbing and Minntac. Goncalves agreed to negotiate but then issued a statement that the company "has identified a solution to extend HibTac's life of mine using land already under the control of Cleveland-Cliffs. With this solution, no land swap with other companies will be necessary to extend the life of HibTac."
The Minnesota Department of Natural Resources did not name interested parties but said in a statement on Thursday, "Expressions of interest by credible players in the industry underscore the value and importance of this site for Minnesota's future."

Latest in Steel Products Prices North America