Steel Products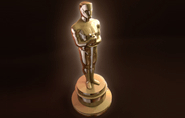 NIM Group's Eric Daniel Honored as Next Generation Leader
Written by Tim Triplett
August 21, 2021
---
Eric Daniel, director of supply chain for the NIM Group, is the recipient of the 2021 NexGen Leadership Award. Daniel was recognized in a ceremony Tuesday by Phil Bell, president of the Steel Manufacturers Association, which sponsors the award.
The NexGen Leadership Award is designed to recognize talented young executives, age 35 or younger, who have made outstanding contributions to their steel industry organizations.
Daniel has 16 years of experience in the metals industry and joined the NIM Group, Norfolk, Neb., in 2015. His influence on purchasing decisions and operational enhancements has resulted in $10 million in annual cost savings to the company. As the leadership of the service center organization stated in his nomination, "NIM Group's supply chain is immense, and Eric's direct management and high-level execution across 25 states is critical to the success of their customers."
Eric is extremely passionate outside of work as one of the top formation skydivers in the world with a dedication to safety, leadership and mentorship. He is also CFO for a women's development non-profit and sits on the Metals Service Center Institute's Mountain Division board of directors.
Finalists for this year's award included Ben Bullock, managing director at Flack Global Metals. Bullock manages the company's internal hedging operations and risk mitigation solutions for customers. He began his career as a market maker in equity and commodity derivatives in Chicago and is an experienced trader and strategist. He spent three years on the Chicago Board of Trade (CBOT) floor and Chicago Board of Options Exchange (CBOE). Ben graduated from the University of Chicago and holds a Bachelor of Science degree in economics. He is also a CFA Charterholder.
Viv Helwig, the other finalist, is president of Vested Metals International, which he founded in 2014 to focus on niche markets for hard-to-find alloys and grades. Vested Metals has grown into a stocking distributor with various in-house value-added services. It also takes a metallurgical, consultative approach to its customers' needs. For the past three years, the company has made the Inc. 5000 list of fastest growing privately held companies in America along with the Jacksonville Business Journal's Fast 50, recognizing Northeast Florida's fastest growing firms. In 2020, Viv was named the SBA's minority owned Small Business Person of the Year for the northern region of Florida and mostly recently in 2021 as an Ernst & Young Entrepreneur of the Year Florida finalist.
In recognizing the NexGen Award winner and the finalists, SMA's Bell referred to the steel industry's long tradition of helping to build careers, companies, communities and even civilizations. "As our country continues to tackle issues and sees opportunities as far ranging as decarbonization, diversity equity inclusion, building back our infrastructure, and dealing with trade issues, the NexGen Award seeks to idenfity young leaders who provide strategic direction in these areas and many others. And also to carry on the tradition of our industry, not only for their own sake but for the good of their companies and ultimately for the good of the world," he said.

Latest in Steel Products