Trade Cases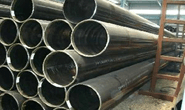 Commerce Opens Pipe & Tube Duty Circumvention Probe
Written by Laura Miller
August 5, 2022
---
At the request of US pipe and tube producers, the US Department of Commerce has begun inquiries into the alleged circumvention of antidumping and countervailing duties (AD/CVD) on a variety of products from a host of Asian countries.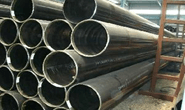 The request came from Atlas Tube Inc., Bull Moose Tube Co., Maruichi American Corp., Nucor Tubular Products Inc., Searing Industries, Vest Inc., Wheatland Tube Co., and the United Steelworkers union.
The inquiry examines whether certain pipe and tube products – those completed in Vietnam from hot-rolled steel produced in China, Korea, India, or Taiwan – are circumventing AD and CVD orders on the following products:
Circular welded carbon quality steel pipe from China and Taiwan
Circular welded non-alloy steel pipe from South Korea and Taiwan
Welded carbon steel standard pipe and tube from India
Circular welded carbon steel pipe and tube from Taiwan
Light-walled rectangular pipe and tube from South Korea
Light-walled rectangular carbon steel tubing from Taiwan
Opposition comments have already been filed by foreign producers SeAH Steel VINA Corp. and Vietnam Haiphong Hongyuan Machinery Manfactory Co.
By Laura Miller, Laura@SteelMarketUpdate.com
Latest in Trade Cases