Steel Mills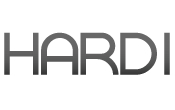 HARDI: Galv Demand Mixed, Steady Pricing Expected
Written by Laura Miller
September 28, 2022
---
Demand for galvanized sheet is strong or softening, depending on where you're located, according to members of the Heating, Air-Conditioning & Refrigeration Distributors International (HARDI) Sheet Metal/Air Handling Council.
And with pricing bouncing along somewhat steadily in recent weeks, most members are not expecting any big swings in galvanized pricing in the coming months.
In fact, hopes are that we'll just tread water with things mostly unchanged until a first quarter turnaround, according to HARDI members speaking on this month's monthly call.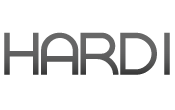 "Demand for us is still stable to strong. We have not yet felt much demand destruction," one HARDI member who primarily serves the commercial construction industry said on the call.
"We're actually seeing some softening demand, so it's starting to get a little lighter out there," said a Mid-Atlantic member. With somewhat balanced inventories at the moment, he predicted some restocking to take place in the first quarter of next year.
Still another member stated that demand has been relatively flat for his company, with inventories in a good position. He doesn't anticipate any noticeable softening until maybe the end of Q4 and is expecting January to be "really good."
A member in the Southeastern US said business is good for his company, which hasn't noticed any noticeable drop off in overall demand just yet.
A larger service center with operations across the country reported solid activity in the Western, Southwestern, and Southeastern US, steady activity in the Great Lakes and Mid-Atlantic regions, and slow activity in the Northeast. He said commercial construction has been in a strong position and is hearing enthusiasm from customers in that segment stretching into Q1.
"It's not dead. Demand is not gone," he added, noting that inquiries from other service centers to fill stock have been surprisingly good.
As for galvanized pricing, "Pricing seems like it's going to be range bound. Maybe we've found that bottom, but it's going to bounce back and forth until something happens with shutting down capacity or any type of labor disruption. Prices seem like they're dragging along the bottom for now," the service center source said, echoing the sentiment of others on the call.
Prices for galvanized sheet peaked at an average of $1,880 per ton ($94 per cwt) during the week of April 19, according to SMU's Interactive Pricing Tool. They've since fallen but have been hovering under and around $1,160/ton since early August. For most of September, prices were around $1,100/ton, with SMU's latest survey results showing an average price of $1,090/ton ($54.50/cwt) on Sept. 27.
On the Sept. 27 HARDI call, two-thirds of members present predicted galv prices would be relatively flat (+/- $2/cwt or $40/ton) over the next month. Another 19% predicted prices to be down more than $2/cwt, and 11% said prices would be up more than $2/cwt. Looking out six months, 44% anticipate prices to be up more than $2/cwt, while 22% predicted flat pricing, and another 22% anticipate prices to be down more than $2/cwt.
Steel Market Update participates in a monthly steel conference call hosted by HARDI. The call is dedicated to a better understanding of the galvanized steel market. The participants are HARDI member companies, wholesalers who supply products to the construction markets. Also on the call are service centers and manufacturing companies that either buy or sell galvanized sheet and coil products used in the HVAC industry and are suppliers to the HARDI member companies.
By Laura Miller, Laura@SteelMarketUpdate.com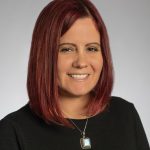 Latest in Steel Mills