Steel Markets
November Import Share of US Sheet and Plate Markets
Written by David Schollaert
December 15, 2022
---
Imported sheet and plate products' arrival at US ports varied in November, leading their share of the US market to diverge, even though domestic shipments declined during the month.
That's according to a Steel Market Update analysis of import data from the US Commerce Department and domestic shipment figures from the American Iron and Steel Institute (AISI).
Imports' share of US sheet and plate markets peaked nearly a year ago, with sheet reaching its highest level in the past four-plus years. The trend was driven by buyers seeking relief from inflated domestic steel prices. As the market slowed near the close of 2021, so did imports. That downward trend has somewhat accelerated through the second half of 2022.
Imports' share of total sheet shipments in the US was 13.8% in November, down from 15.4% in October, and falling for the fifth straight month. The decline was driven by a 16.3% drop in foreign sheet arrivals even as domestic sheet shipments slipped 4.7% month on month (MoM). The market share of plate product imports, in contrast, rose in November, to 23% from 21% the month prior, driven by a 10.1% increase in foreign plate products.
November's sheet imports totaled 574,651 tons, down from 686,216 tons in October. Overall domestic sheet product shipments were down from 3.76 million tons to 3.59 million tons.
Overall sheet products (domestic shipments plus imports) totaled 4.16 million tons in November, down from 4.45 million tons in October.
Hot-rolled coil (HRC) imports rose 2% MoM in November, totaling 161,043 tons vs. 157,918 tons in October. Domestic shipments of HRC were down 7%, or 106,397 tons less MoM. The details are below in Figure 1.
The import share of HRC was largely unchanged, rising just 0.8 percentage points to 10.2% in November — largely in line with the historical share but well below the recent high of 15.3% set in October 2021. The increased share was driven by a marginally wider MoM increase in the arrival of foreign material, while domestic shipments trended down. HRC apparent supply totaled 1.58 million tons in November, down from 1.68 million tons the month prior.
Imports of cold-rolled coil (CRC) dipped by 3.7% in November, while galvanized (hot dipped and electrolytic) fell 34.4% over the same period. Other metallic coat (OMC) also fell by 38.7% MoM.
Plate products in November saw another overall increase in shipments as apparent supply edged up by 0.5% MoM. The increase was driven by an increase of 10.1% in plate imports, while domestic shipments slipped by 2.1% MoM. Despite the increase, plate imports were still among some of the lowest totals YTD at 166,069 tons.
All told, total plate shipments, including foreign and domestic, were 721,999 tons in November, up from 718,618 tons the month prior.
The import market share for plates in coil rose to 42.2% in November, a 3.1-percentage-point increase MoM. The gain in market share was driven by an 11.7% increase in foreign product arrival, while domestic shipments slipped by just 1.7%. Total imports of plates in coil were115,897 tons in November, up from October's 103,780 tons.
The table below displays the total supply to the market in three months and 12 months through November 2022 for sheet and plate products and six subcategories. Supply to the market is the total of domestic mill shipments plus imports. It shows imports on the same three- and 12-month basis and then calculates import market share for the two time periods for six products. Finally, it subtracts the 12-month share from the three-month share. Increasing import market share is in red. Decreasing import market share is in green.
The big picture: imports' share of US sheet and plate sales remain down through November. The big second-half jump in total imports in 2021 was the result of historically and disproportionately high domestic steel prices. The influx of foreign material has declined considerably on sharply lower domestic prices. The war in Ukraine shifted that dynamic temporarily earlier in the year, but imports have become more balanced as prices have continued to settle lower.
Except for cut-to-length plate, all sheet and plate products have seen a trend shift, illustrating how import competition is no longer impacting domestic products in three months compared to 12 months. The most notable of those subcategories are galvanized (HD & electrolyt) and other metallic coated products, which have both seen declining import market shares through November.
The import market share of individual plate products and a breakdown of the market share for plates in coil are displayed together in Figure 2.
The historical import market share of plate and sheet products, and the import market share of the four major sheet products, are shown side by side in Figure 3.
By David Schollaert, David@SteelMarketUpdate.com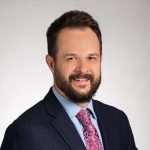 Latest in Steel Markets