Futures
ArcelorMittal Follows Cliffs, Up $50/ton on Sheet
Written by Michael Cowden
January 18, 2023
---
ArcelorMittal has joined the effort initiated by Cleveland-Cliffs to increase spot prices for steel sheet by at least another $50 per ton ($2.50 per cwt).
The move is effective immediately for material from AM/NS Calvert, the steelmaker's joint venture mill in Alabama with Japan's Nippon Steel.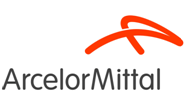 "We reserve the right to modify any outstanding quotations," the company said in a letter to its commercial team on Wednesday, Jan. 18.
The move coincided with Calvert closing its February order book for all products. "We are currently accepting March orders," the company said.
ArcelorMittal did not specify target bases prices in its announcement. But Cleveland-based Cliffs said earlier this week that it was aiming for $800 per ton for hot-rolled coil.
The multination steelmaker has, like Cliffs, announced three price hikes since Thanksgiving – one of $60 per ton and two each of $50 per ton.
ArcelorMittal also aims to increase sheet prices in Canada. The company announced that its ArcelorMittal Dofasco sheet mill in Hamilton, Ontario, would hike prices by Canadian $70 per ton in a Jan. 18 letter to commercial team members there.
SMU's hot-rolled coil price now stands at $740 per ton, up only $5 per ton from last week. That figure is, however, up a more significant $135 per ton compared to a 2022 low, recorded the week before Thanksgiving, of $615 per ton, per SMU's pricing tool.
By Michael Cowden, Michael@SteelMarketUpdate.com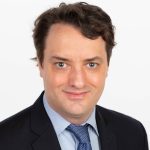 Latest in Futures