Steel Mills
Nucor Ups Estimate for W.Va. Sheet Mill to $3.1B
February 23, 2023
---
Nucor Corp. has increased its cost estimate for its new sheet steel mill in West Virginia by ~$400 million.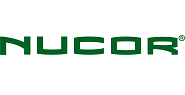 The Charlotte, N.C.-based steelmaker said Feb. 23 that its board approved additional capital for the project. The company now expects a net cash outlay of ~$3.1 billion for the West Virginia electric-arc furnace (EAF) sheet mill, up from $2.7 billion when it first announced the project in September 2021.
The new mill is expected to have annual capacity of 3 million tons per year. It's located in Mason County along the Ohio River.
"We remain incredibly excited about our Nucor Steel West Virginia mill and its advanced capabilities that will expand our ability to provide our customers with the cleanest and highest-quality steel products, particularly for demanding automotive and construction applications," Leon Topalian, Nucor chair, president, and CEO, said in a statement.
The revised $3.1-billion figure is net of $275 million in cash proceeds received from the state of West Virginia for costs related to the site location in Apple Grove, W.Va., Nucor said.
Factors Nucor cited for the cost increase include general inflation, the acquisition of additional property and equipment, and expanded port and rail infrastructure requirements.
Nucor Steel West Virginia has received all required state permits and is working to secure federal permits this spring, the company said.  
Nucor added that construction is expected to take 2-3 years once all necessary permit approvals have been received. Nucor Steel West Virginia is actively hiring workers, with a workforce of approximately 800 expected when the mill is fully operational.
The new mill will be equipped to produce 84-inch sheet products. It will include a 76-inch tandem cold mill and two galvanizing lines capable of producing advanced high-end automotive and construction grades. 
Ethan Bernard, ethan@steelmarketupdate.com
Latest in Steel Mills