Trade Cases
US Plate Mills Seek End to Russian Plate Suspension Agreement
Written by Laura Miller
April 27, 2023
---
US plate producers are seeking to have the suspension agreement on Russian plate imports tossed and to be replaced with antidumping duties (AD).
Nucor, Cleveland-Cliffs, and SSAB have asked the US Department of Commerce to terminate the AD suspension agreement on carbon steel plate from Russia. The producers say that the agreement is no longer meeting certain requirements of the Tariff Act of 1930, according to a Federal Register filing, and are asking for an AD order to be imposed on the cut-to-length plate imports from Russia instead.
The original suspension agreement dates back to 2003. The US industry did not even want the agreement at that time, a domestic industry attorney told SMU – it was made for political reasons. Now that relations with Russia have deteriorated even further, and considering that the Federation is no longer considered a market economy, the agreement is no longer in the public interest, the attorney said.
Commerce is evaluating the steelmakers' request and seeking public comment from interested parties on whether they agree that the agreement is no longer meeting its statutory requirements. Parties have until May 24 to submit comments via this website.
According to data from the US International Trade Commission's DataWeb, CTL plate imports from Russia totaled less than 76 net tons in 2020 and 110 tons in 2021. None of the Russian product was imported in 2022 or in any month so far this year.
As of deadline, neither Nucor, Cleveland-Cliffs, nor SSAB Americas had responded to SMU's request for comment.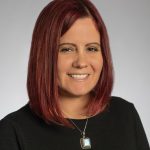 Latest in Trade Cases