Steel prices peaked at the start of the month, with hot-rolled coil reaching $1,160 per ton ($58 pet cwt) on average on April 10. Tags began to decline near the month's halfway mark and closed out the month $40 per ton lower at $1,120 per ton.
The SMU Price Momentum Indicator for sheet products was adjusted from Higher to Neutral on April 18, and then to Lower on April 25. The momentum shift was due to increased supply, weaker demand, and lower raw material costs. Price Momentum on plate remained Higher throughout the month.
Raw material prices were lower this month after peaking in March. Scrap prices fell another $15-30 per gross ton from March. Zinc and aluminum spot prices also ticked lower throughout April but remained within historic levels. You can view and chart multiple products in greater detail using our interactive pricing tool here.
The SMU Buyers Sentiment Index remained positive, trending higher during the month, ahead of February and March. Current Buyers Sentiment fluctuated between +77 and +78, while Future Sentiment was lower, hovering at +63. Our Buyers Sentiment 3MMA Index (measured as a three-month moving average) has been trending up since late December 2022. The latest reading was up to +76.67.
Hot rolled lead times averaged 6.07 weeks in April, down from 6.44 the month prior. SMU expects lead times to decline further as demand continues to ease. A history of HRC lead times can be found in our interactive pricing tool.
Nearly two-thirds of buyers continue to report that mills are willing to negotiate on prices. 65% of the flat-rolled buyers we polled reported that mills were willing to talk price to secure an order, according to our latest survey, that's up from just about 26% in March.
Key indicators of steel demand remain positive overall, though not at the bullish levels some had predicted. The energy market and the construction sector continue to improve, as does light vehicle production. Imports continued to increase through March, while export volumes and apparent steel supply remain healthy.
See the chart below for other key metrics in the month of April: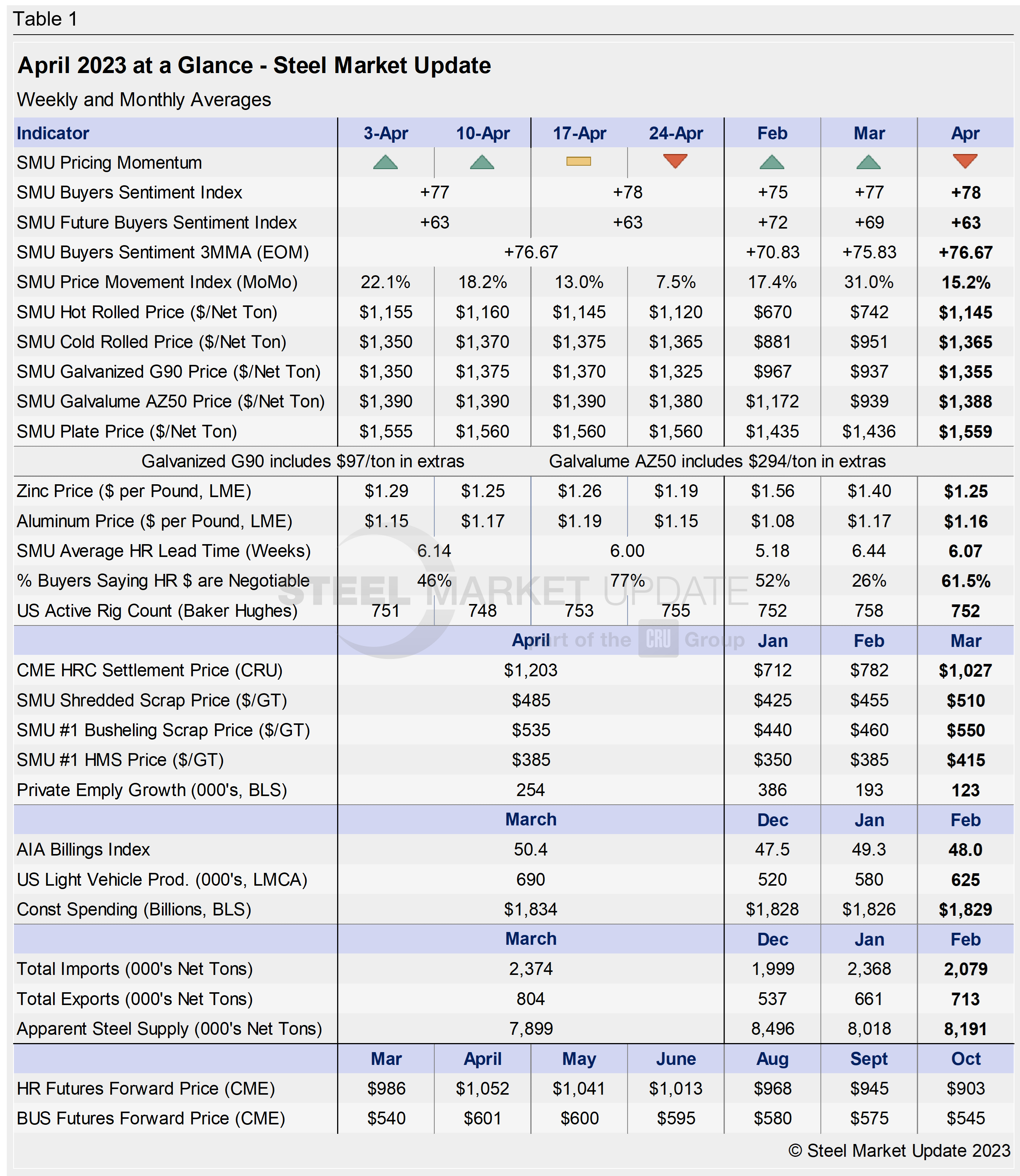 By David Schollaert, david@steelmarketupdate.com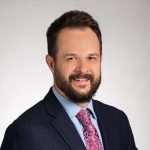 Latest in Economy