Steel Products Prices North America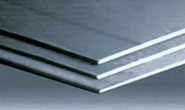 Hot Rolled vs. Plate Prices: Plate Premium on the Rise Again
Written by Laura Miller
May 19, 2023
---
The price spread between hot-rolled sheet and steel plate rose for the sixth consecutive week as hot-rolled prices continued their descent and plate prices remained relatively stable, according to SMU's price indices published last Tuesday.
SMU's hot-rolled coil index averaged $1,040 per net ton ($52.00 per cwt) in the latest market check on May 16. The price has now fallen for the fifth week in a row from this year's peak of $1,160 per ton during the week of Apr. 11 (see Figure 1).
Plate prices, meanwhile, registered a slight tick upward last week, rising by $10 per ton to an average of $1,535 per ton (see Figure 1). Plate prices are basically flat considering the high base price. So far this year, plate prices have remained fairly steady, averaging between $1,440 and $1,560 per ton.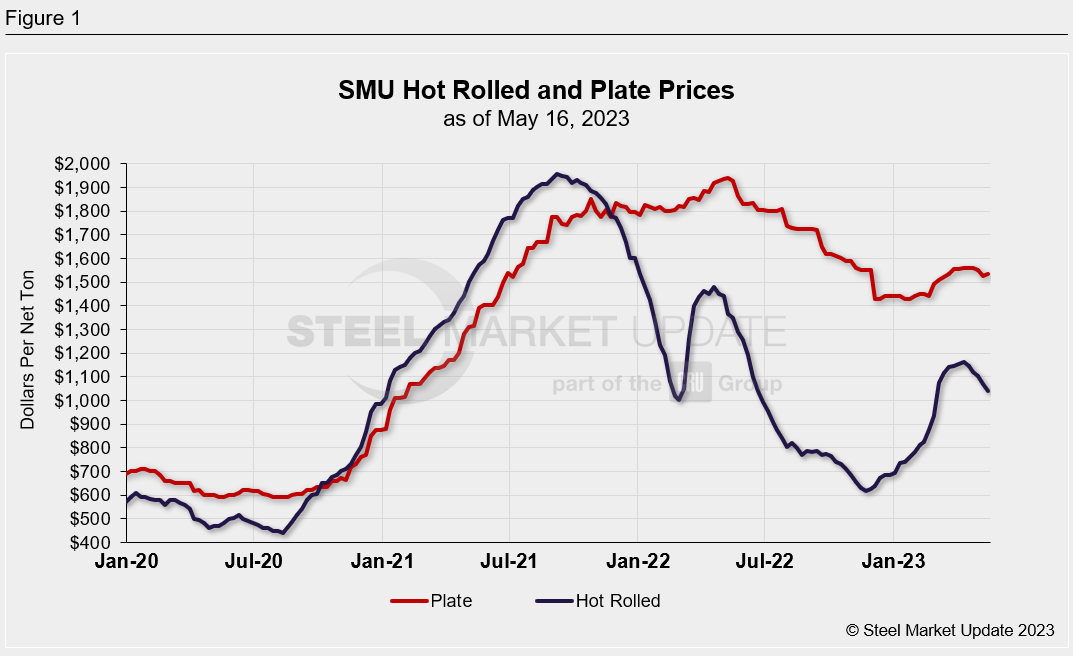 The price spread between hot rolled and plate ballooned last year as pricing between the two products decoupled when sheet prices began to fall and plate held steady. The spread peaked at $970 per ton the week of July 26, 2022, then remained elevated, not falling below $840 per ton until the beginning of December. The spread then fell almost every week, pausing only to remain flat the week of Christmas, then finally bottoming at $395 per ton this year during the week of March 21. The spread has been generally rising since then, sitting at $495 per ton as of last week (see Figure 2).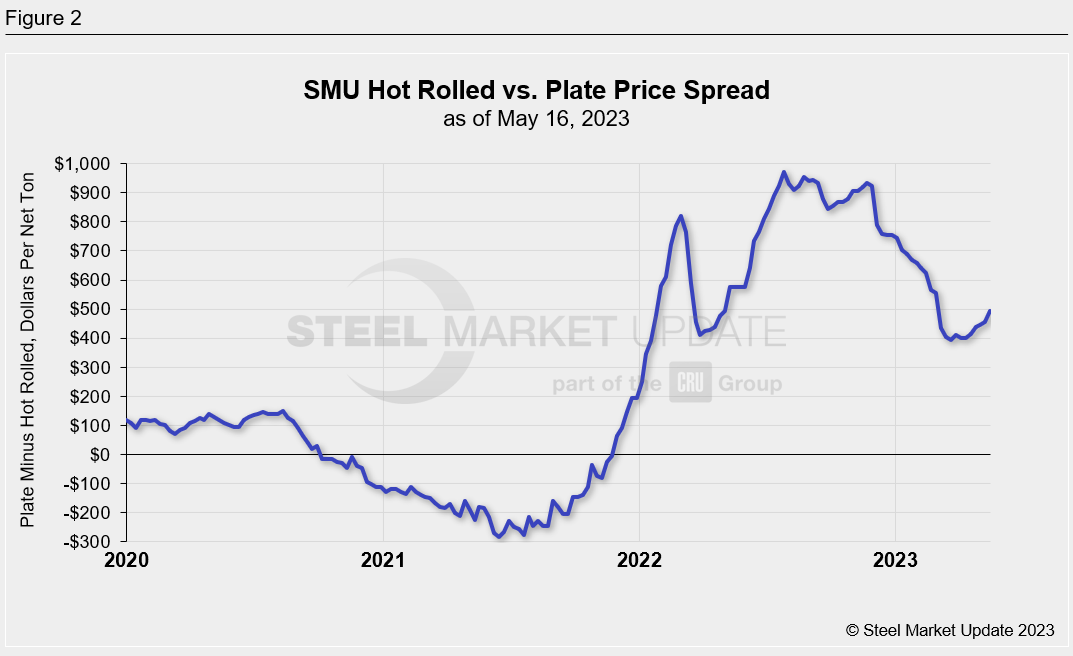 To better compare this price spread, we graphed the plate price premium over hot rolled as a percentage of the HR price (see Figure 3). This is an attempt to paint a clearer comparison against historical pricing data.
The plate premium over HR peaked at 152% during the week of Thanksgiving last year and then fell this year to as low as 34% the week of Apr. 11. The spread has since increased each week, rising to 48% last week.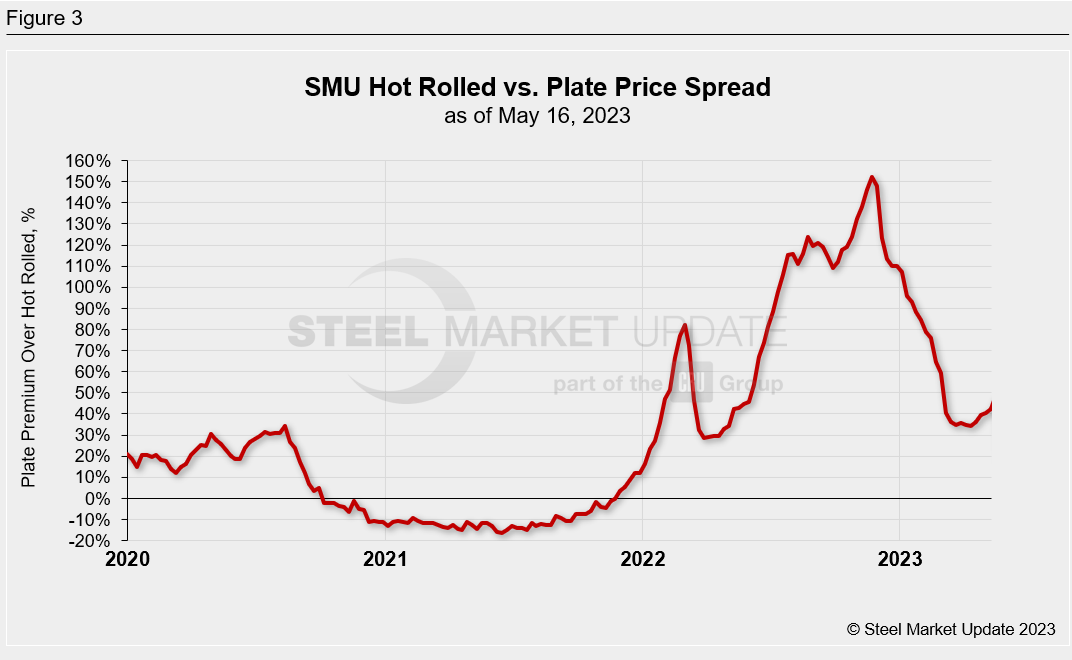 By Laura Miller, laura@steelmarketupdate.com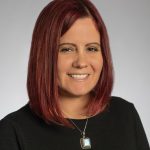 Latest in Steel Products Prices North America